Many of our clients are businesses with dealer channels. One of their biggest questions: "How do we get our dealers to better market our product line?"
Here's the deal:
Make it easy for them
Make it measurable and tied into sales
Make it cost-effective
Benefits of sales tools for dealers
There are great benefits for businesses to provide sales tools to dealers. These tools can really extend the corporate brand as well as promote each dealer in ways that drive sales. Well done, these materials extend corporate messages and get usable materials into dealers' hands.
Divide and conquer
Here's what we think works best when looking at corporate marketing versus dealer marketing:
Corporate materials handle the overall "brand cover" and general promotion of the brand, including what it is and why it's better than competitors' offerings.
Dealer materials address why consumers should choose that product and where to get it, customized with the dealers' branding and contact information.
The key? Ensure that materials are synergistic: dealer materials support the brand and vice versa. This approach is a very smart use of your marketing dollars!
Easy, measurable, cost-effective
Here are the three key ways we approach dealer marketing to increase dealer engagement in the marketing programs:
Make it easy for them.
One of the most frequent questions we get from clients is: "How do I get my dealers to participate?" Our experience is that turnkey programs work best. Make it easy for your dealers to sign up; develop programs that have some continuity so that the dealer can sign up and then not have to think about it for a while. Make sure the content is relevant and easy to understand for prospects as well as dealers.
Make it measurable and tied into sales.
Dealers care about how their advertising and marketing efforts impact sales. Try to have benchmarks and measurable results tied to all activity – then be sure to share those results with dealers on a regular basis. This helps dealers see the return on their investment and better determine what they need to do next.
Make it cost-effective.
Most dealers want to know exactly how much something will cost them. Keep pricing structures simple to understand without a lot of variables. It is imperative that there are no hidden costs and no surprises when the bill comes. Ensure that the dealers know:
WHAT they are ordering
HOW MUCH it will cost them
WHERE and WHEN it will show up
It is to corporate benefit to provide content and artwork that effectively promotes and positions the brand appropriately.
Here is an example of one of our Dealer Marketing Programs:
Corporate to Dealer
As a Company's professional advertising and promotional support team, Flint Direct offers many unique, co-op eligible programs to help you maximize your reach to customers. Most programs are geared toward sales, lead generation and driving traffic to your dealership.
Dealer Marketing Services
Flint Direct offers the following services, all of which are eligible for co-op reimbursement.
Direct Marketing Campaigns
Dealer Website Programs
Parts Catalogs
Marketing Plan Development
AdBuilder: FREE ad building tool
Regional Co-op Advertising
Media Planning/Buying Services
Email Marketing
Lead Nurture
Social Media
List Management
Marketing Material eStore
Dealer Event Planning & Marketing
Creative Services
Dashboards
We know from experience what dealers want from their marketing. With fast turn-around time, cost-effective approaches and measurable marketing, we can take your channel to a whole new level of marketing.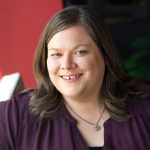 Kaia Watkins
Kaia helps clients drive customers to action. As our dealer channel and direct marketing strategist, Kaia provides strategic and creative planning as well as campaign development. She has 11+ years of experience in direct marketing, with particular expertise with industrial and agricultural dealers and dealer networks. She's a DMA Certified Marketing Professional (DCMP) and spends thousands of miles on the road connecting with clients, so she wasn't daunted by a vacation to Africa (ask her about the baby elephant she adopted, but not in front of her spoiled dog, Bentley).