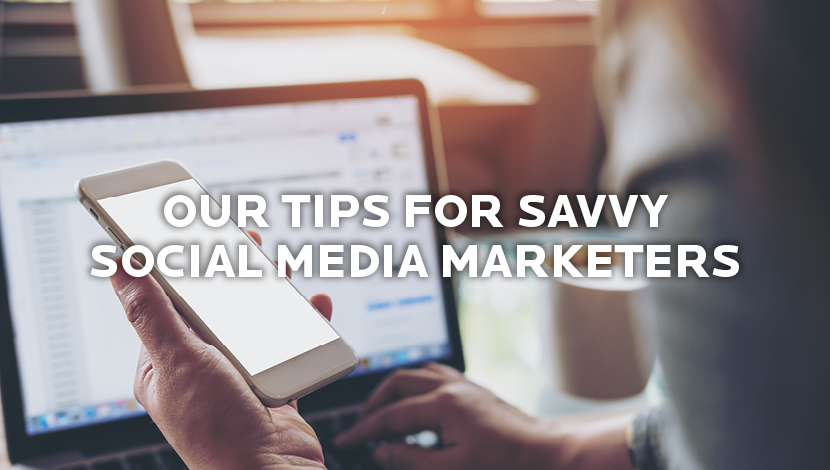 In the cluttered world of social media marketing, it can be difficult to make your brand stand out. Users must sift through hundreds of posts a day just to find the posts they actually care about, which are probably family updates or cat memes. The hard truth that social media marketers need to come to terms with is that people log in looking for lighthearted entertainment and updates from friends, not for advertisements.
In the new age of digital communication, savvy marketers know the importance of sharing intriguing content and writing these posts in an upbeat, humanistic fashion. Whether you are paying to promote a post or not, your audience will tune it out if it sounds automated. Keep in mind: Posts from your business likely appear in conjunction with recipe videos or goofy statuses from a user's ex-roommate. Sharing light, friendly content helps posts fall into place and flow within the medium.
Here are some quick tips to start the writing process:
1. Use a friendly tone.
Your audience will see right through a dry, formal post. The key is to create content consistent with the medium, like this post by Target. This snuggling doggo will fit right along with a typical Facebook user's feed. The trick is to keep messages concise without sounding like they were programmed by a robot, and to accomplish this I like to read the copy aloud. If it sounds awkward, it probably is. Also, don't be afraid to use punctuation! When used appropriately, an exclamation mark can go a long way.
2. Define and stay consistent with your brand's voice.
The definition of friendly messaging will be different for everyone. It may not be on-brand for your company to share pictures of puppies every day, but it can become on-brand to create inviting content that balances formality and novelty. This festive post is an example of Allstate hitting their value of safety with a blog post that can be appreciated by its mass audience.
3. Create content that people will share without being told to.
The goal is to engage active users so that their friends, friends of those friends, and so on will engage with your content. Buzzfeed Tasty is a great example of this. In short, the underlying factor of their success is that they create content worthy of sharing. Yes, a video of five-cheese mac and cheese is probably going to be a sure-fire success on social media, but this concept can work outside the food industry. Below is a creative example of how 3M used their #WonderWithUs video series to engage audience members with "shareable" videos.
4. Encourage customer interaction.
If a customer reaches out with a major comment or concern on social media, address it promptly. Develop a system for funneling complaints to the appropriate contacts and don't forget to acknowledge the positive feedback. Social media is your vehicle for communicating with customers, so make sure they feel that their feedback is valued.
5. Have confidence in your writing!
Even though social media writing is condensed to limited characters, the task of crafting those clever bites of content for your brand can be daunting. Even if your organization isn't looking to completely rebrand, know that it is important to take the time to give your social media writing the attention it deserves. Throughout my summer as a Flint Group social media intern, I've learned to:
Allow time to brainstorm
Write in a style that I would enjoy reading
Experiment with different posting days and times
Seek lots of feedback
Proofread, proofread, proofread!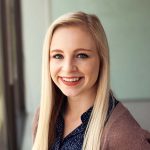 Libby Bahr
Libby joined Flint Group as a social media and public relations intern in 2018. She has experience in content creation, social media implementation and copywriting for clients across various industries, including professional services, manufacturing and retail. She was promoted to join the social media team full-time upon her graduation from NDSU in 2020. Through her range of experience, Libby has developed expertise in social media tactics and copywriting. She plays a key part in implementing and coordinating Flint Group's social media services.