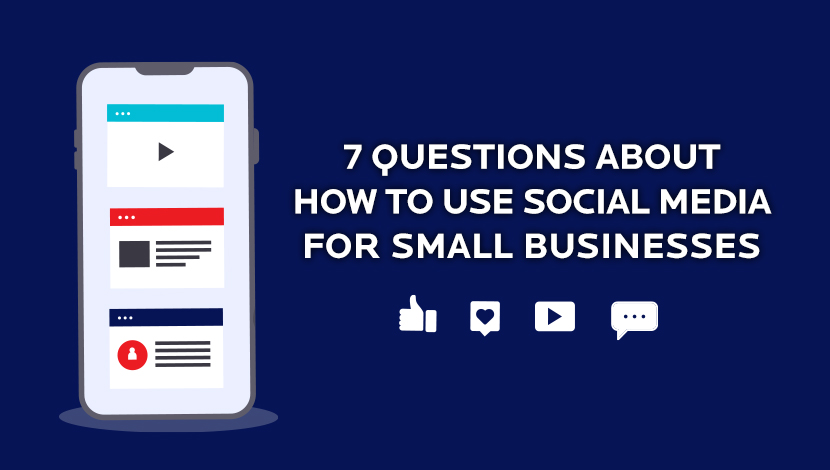 At an embarrassingly high three-plus hours daily, I'm one of the 23% of people spending significantly more time on social media. The COVID-19 lockdown has 47% of us spending more time on social media. Engagement rates are rising to some of the highest of the year.
While physical locations are closed, businesses can connect with customers and prospects on social media. With more people checking out your business's social media, it's a smart time to brush up on best practices and get answers to social media questions.
Below are some of the most common social media questions we hear from clients.
What are hashtags?
A hashtag is a word or phrase preceded by the pound (#) symbol. They're like searchable keywords and a way to group posts. Clicking a hashtag leads you to a page with other posts using the hashtag. By using hashtags, you can join a conversation (a party!) or spark a conversation on social media. I'm passionate about hashtags—learn more, like how to join the party, in this blog.
How many times should we post on each platform per week?
How often you post and where you post depends on quality, consistency, audience, analytics, and goals. High-quality content can be repurposed over and over across networks. Aim to create engaging content that resonates with your audience (check analytics).
Consistency is important on social media, whether you post once a week or five times. Your audience will come to expect posts in that cadence.
The data varies on how much to post, and the data that matters most is yours. Always choose quality over quantity.
Here are general posts per day per network, based on industry experience:
Facebook: 1X/day
Twitter: 3-15X/day
Instagram: 1X/day
TikTok: 1X/day
LinkedIn: 1X/day
Pinterest: 3-10X/day
YouTube: 2 videos/month
Should we be on TikTok? Snapchat?
Knowing who you want to connect with is crucial. If you want to reach Gen Z and Millennials, both TikTok and Snapchat's audiences are young (for now anyway—as more people adopt the platforms, that'll change). TikTok has high follower engagement rates and continues to grow rapidly. Both platforms rely on short, engaging video content. If you can create entertaining or helpful video content, these could be platforms for your business.
How can my business gain more followers on Facebook?
An effective way to gain followers on Facebook is through a Page likes campaign. The goal of a "likes" campaign is, you guessed it, to increase the number of likes on your page by targeting people who might be interested in your content and page. You can do this in Ads Manager by creating a new campaign and "Page likes" as the campaign objective.
How can we run a contest on social media?
Contests and giveaways can increase social media engagement and grow a brand's following.
Start with your goals: Lead generation? Brand awareness?
Set a budget. Successful contests offer something to people who participate—why should they engage with you? Boosted posts and ads can expand on your efforts, too.
Determine which platforms you'll use and be sure you adhere to the platforms' rules for giveaways.Contests tend to work well on pages that already have a healthy following. Contests can have both paid and organic components.
Track your analytics as you go and adjust where needed: Maybe boosted posts are doing better than ads—so you pivot to boost more posts rather than create ads.
Measure the success of your contest using analytics.
Should we delete negative comments on social media?
No one wants negativity associated with their brand. Reactions like deleting comments and banning users dismiss the opportunity to thoughtfully respond. How you respond says a lot about your brand.
If there's an issue to address, respond with empathy and offer to take the conversation private to DM, email or a call. Most scenarios are resolved this way—people just want to be heard.
Some people will be unhappy no matter what and want the public to know it. In those cases, it's appropriate to hide their comments. "Hiding" is available on Facebook and makes the comment visible to only the commenter and their Facebook friends. They will not know you hid the comment.
Delete comments that are offensive and inappropriate.
Can my company post blogs on LinkedIn?
Posting blog links and authoring articles on LinkedIn can benefit businesses. Posting natively on LinkedIn can help build your social media authority. People don't have to leave the platform to read it. On the downside, it's not increasing your website traffic.
You could do both: Post the blog on your company site and also on LinkedIn as a native article. Hashtags are becoming important on LinkedIn, too, for getting your content seen.
Aim to be helpful, informative, or inspiring. Consistently post, whether it's blogs or LinkedIn articles. Encourage conversation and action by including a CTA in your posts.
Have a question about social media for businesses that's not listed? DM us on social media or reach out here.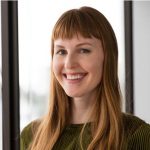 Anna Larson
Anna is a social media and content strategist and PR/social manager who creates community online and offline. Her 15+ years of experience helps organizations deliver engaging content on social media. She knows that adopting a customer-centric mindset is at the core of developing a strong brand and telling an impactful story. Anna provides both the detailed and big-picture thinking for clients. A natural born problem-solver and teacher, she never stops seeking out new ideas and inspiration. Her greatest passion is leading with empathy and helping her team grow and feel valued. She loves Brené Brown quotes and a good heart-to-heart. At the end of the day, what matters most to her is knowing she helped make a difference.