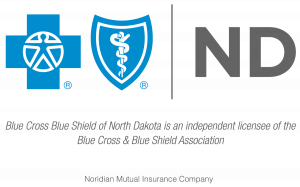 I read a report from the Direct Marketing Association that said that each dollar your company spends on direct marketing yields, on average, a return on investment of $11.73. Nondirect marketing, on the other hand, gives you an average ROI of $5.23.
After learning that so much rides on direct marketing, I was excited when our clients at Blue Cross Blue Shield of North Dakota (BCBSND) asked Flint Group to take a closer look at theirs.
The lowdown
BCBSND, a long-time Flint client, is a nonprofit mutual insurance company that has been serving individuals and families for more than 65 years. Today, it is the largest healthcare coverage provider in North Dakota, insuring more than 350,000 North Dakota residents and more than 75,000 nonresidents.
BCBSND had been sending direct mail to its senior audience for quite some time, but they had never tested its effectiveness. That's where we came in.
Goals
BCBSND's business goal was to increase the number of seniors enrolled in Medicare supplement insurance plans. Their direct mail marketing efforts were designed to generate leads for agents.
Our goal was to gather measureable data to help our friends at BCBSND track and increase current response rates from their direct mail campaign.
The process
The Flint team, guided by Kaia Watkins, direct mail specialist for Flint Direct in our Fargo office, created a direct mail series designed to test the performance of the client's current direct mail advertising.
The campaign consisted of a four-part mailer series sent to seniors at one-month intervals leading up to their 65th birthdays (when they are eligible for Medicare). For example, a senior born in January would receive one mailer each month for four months starting in September.
Each month, Flint received a new list of about 500 seniors. We then randomly split the list 50/50, mailing half the people the test series and the other half the control.
Getting creative
The test and control pieces had the same purpose—to get seniors to contact BCBSND for more information and, eventually, enroll in a Medicare supplement plan. The difference was in the messaging and design.
Here's an example of a direct mailer in the control (existing) series:
The test series incorporated a fresh approach that featured BCBSND's new "Bolder Shade of Blue" brand. People were invited to receive a free pedometer and Medicare supplement guide by responding via phone, returning the business reply card, or filling out a form on the BCBSND website.
Results
With measurable results, Flint was able to see exactly how BCBSND's current direct mail marketing was working and make informed recommendations to improve the company's response rates.
In sum, the test series generated a greater response rate and a lower cost per lead. The control series generated more hot leads (i.e., people who call to speak directly to an agent) and closed sales.
Based on this information, Flint recommended that BCBSND use the test series and add marketing components to improve the percentage of hot leads and closed sales. We're getting people to respond; now, we need to get them to enroll.
This first test was so valuable that our team is creating further testing to help BCBSND get more hot leads. For a company asking its customers to be bold, BCBSND is certainly leading by example with its direct mail marketing.
How does your company measure its direct mail marketing ROI? Tell us in the comments section below.