2019 was a tremendous year for us! From naming a new CEO to celebrating the achievements of several passionate employees, we're so grateful for a year of innovation, redecorating and lots of celebrating.
Cheers to a grand year – read below to follow what Flintsters were up to throughout 2019.
Andy Reierson named CEO of RR46
"This is an exciting time for our team and family of companies. As we celebrate the culture and legacy Roger established, we are energized by our opportunities to evolve and grow." Say hello to the new CEO of RR46! Andy Reierson has been in his new position since October of 2019, and we can't wait to see what the future holds.
A tour of Super Studio's funky new space
Our sister company has a new location, and we're thrilled! (It's now part of our Fargo office, so it's that much easier to share treats.) Check out the full story behind Super Studio's chic design.
Change is inevitable. Growth is optional. But not for us.
Our Duluth office celebrated an impressive 70 years in business. That's a long time, especially in the agency world – they surely commemorated in style.
Introducing: Between Two Flames
We launched our very own show, loosely inspired by Zach Galifianakis's "Between Two Ferns"! Kris Kerzman comes at you live(ish) with a variety of guests. Find full episodes on Facebook, IGTV, YouTube and Comedy Central!
2019 was a fabulous summer for our five Flinterns! From producing videos for the Fargo Police Department to promoting events for Special Olympics North Dakota, they didn't have any spare time to fetch coffee.
Congratulations on retirement, Chris Hagen!
In 2019, we were thrilled to celebrate the career of former public relations director Chris Hagen. Most of all, we want to thank Chris for her hard work and inspiration to those at Flint Group and beyond.
"Her impact here will never be forgotten," Flint Group president Jodi Duncan said. "We all wish her many glorious days at the lake and very few days dealing with crisis communications!"
Roger Reierson awarded Beta Gamma Sigma Chapter Honoree
Each year, the NDSU BGS chapter recognizes one community member who has given back tremendously to Fargo Moorhead in a business capacity and upholds the qualities BGS fosters: Honor, earnestness, and wisdom. We couldn't think of a better way to describe Roger Reierson.
Sadie Rudolph named NDPC's 2019 Communicator of Achievement
Sadie Rudolph, public relations manager and strategist at Flint Group and a role model whose work has touched many regional communicators, was given the Communicator of Achievement award for 2019 from the North Dakota Professional Communicators (NDPC). Congratulations, Sadie!
Susan Hogen: ADDY Silver Medal recipient and advertising pioneer
The 2019 ADDYs took place in February and recognized our own Susan Hogen for earning the coveted Silver Medal Award. Susan is a pioneer of the advertising industry and has jumped from receptionist, to project coordinator, to Flint Group's first female account executive. We will always have mad respect for Susan.
2019 was a year of many accomplishments and challenges. It's all part of being in business, and we couldn't be more excited to leap into 2020.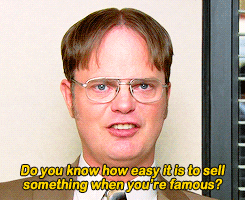 Happy New Year from Flint Group!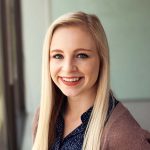 Libby Bahr
Libby joined Flint Group as a social media and public relations intern in 2018. She has experience in content creation, social media implementation and copywriting for clients across various industries, including professional services, manufacturing and retail. She was promoted to join the social media team full-time upon her graduation from NDSU in 2020. Through her range of experience, Libby has developed expertise in social media tactics and copywriting. She plays a key part in implementing and coordinating Flint Group's social media services.