Introducing: The world premiere of "Between Two Flames"!
Flint Group's Kris Kerzman comes at you live(ish) in a new video series that will discuss marketing, business and leadership with a variety of area professionals.
Our videos are loosely inspired by the hit Funny or Die talk show, "Between Two Ferns", hosted by Zach Galifianakis's eccentric and disagreeable character. In case you were wondering, we haven't interviewed Zach Galifianakis yet. (We're in talks with his agent.)
"Between Two Ferns" has even become a movie also premiering Friday, September 20. Way to steal our thunder, Netflix.
Episode #1 Recap
On par with Keanu Reeves, David Letterman and Chrissy Teigen, we present our first guest: Jodi Duncan!
Jodi joins us with years of presidential experience – president of Flint Group, that is. She's known for giving great advice to women in business, driving wins for clients and often succeeding in arm wrestling. (More on that later.)
If you're not familiar, check out Jodi's Women in Business blog series. She writes about topics like lifting each other up, balancing family responsibilities with work, leaving a job gracefully and more.
On air, Kris and Jodi discuss what makes a good leader, in business or otherwise.
Jodi shares that the greatest leaders hire people who are smarter than them. And above everything, leaders should remember that people simply want to be respected.
"Good leaders are the same. They know that people want to be inspired. They want to be respected. They want to know what's going on," says Jodi.
The interview also shifts to discuss connotations surrounding the "B-word." (Jodi's written about being a good b!+#h or a bad b!+#h before.)
"To some degree, you just have to accept it," says Jodi. "Women get dubbed the 'B-word' for things that a man would never be criticized for. Part of it is just accepting it as not such a negative thing. We can look at it as more of a compliment."
Many women struggle with confidence because when they are assertive, they often get tagged with words like this. Jodi wonders, is that such a bad thing? It might be time to look at the word with a different lens. After all, in the great words of Tina Fey, "B!+#hes get stuff done."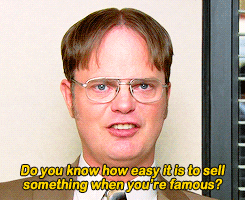 Where to find us
Silliness aside, "Between Two Flames" will return with new episodes every month. We'll discuss marketing, leadership and industry trends with professional guests. Do you have topics you'd like covered? Watch our social media channels for audience input sessions or reach out to us.
Find full episodes on Facebook, IGTV, YouTube and Comedy Central. See you next time on "Between Two Flames"!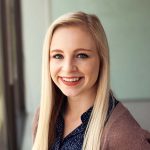 Libby Bahr
Libby joined Flint Group as a social media and public relations intern in 2018. She has experience in content creation, social media implementation and copywriting for clients across various industries, including professional services, manufacturing and retail. She was promoted to join the social media team full-time upon her graduation from NDSU in 2020. Through her range of experience, Libby has developed expertise in social media tactics and copywriting. She plays a key part in implementing and coordinating Flint Group's social media services.