We all know how to help your channel partners market your product line: make it easy, measurable and cost-effective. Easy, right? (OK, there's a little more to it than that. If you missed the full article you can check it out here.)
Now that you know the secret to getting your channel partners to participate in your programs, it's time to start looking at the results. Our team spends a lot of time each month analyzing metrics, compiling dashboards and sharing the results and recommendations for our clients' various channel partner programs. This helps us identify what is working well, plus learn from what's not working and look at how to adjust our strategy accordingly.
PARTNER CHANNEL ENGAGEMENT
Overall participation
Either your partners are participating or they're not, right? While this is true, it's good to dig a little deeper into the participation metrics. You can learn a lot based on who is – and who isn't – engaged in your programs. Look for patterns based on geography, field support, and co-op or marketing development fund (MDF) availability. You can use these findings to adjust your programs and incentives to drive increased participation.

Engagement levels
In addition to your overall participation rate, look at the engagement of each channel partner. Typically, more engaged partners have a more strategic approach to their marketing plans, which in turn gives them better results.
How many programs is each channel partner participating in?
How often are they logging in to your marketing portal?
How engaged are they when attending webinars?
Are they reading your emails?

Co-op/MDF utilization
You can tell a lot about what your channel partners are doing based on their co-op/MDF utilization. Some of the metrics we like to look at initially include:
What is the overall utilization rate, and utilization by each partner?
What activities and products are they spending those dollars on?
Does their spend align with your corporate business objectives?
CAMPAIGN METRICS
When gauging the success of the campaigns, it's helpful to look at results at the partner level – and by compiling a corporate roll-up. First, review the effectiveness and efficiency of the marketing activities within the campaign:
Impressions
Responses, including opens, clicks, calls, likes, shares, etc.
Leads and opportunities
Sales
In addition to the channel metrics listed above, tracking customer metrics will help with cross-channel and cross-device attribution:
Number of new customers
Number of new repeat customers
Churn rate
Average purchase/order amount
Customer lifetime value
Again, look for patterns of what's working well, and consider scaling those activities across the rest of your network.
PARTNER FEEDBACK
Among the most important – and easiest – things you can do when gauging the success of your programs is to simply ask for feedback. You'll learn what your channel partners think of the overall offering, plus find out about the results that aren't as quantifiable.
Plan out your timing to capture their feedback so you're hearing from your channel partners throughout the year, allowing you to make mid-year adjustments and continually optimize your offerings. In-person visits, panels and surveys are all effective methods to capturing this feedback.
With any of these methods, be sure to ask for and capture success stories that can be used as testimonials to share with the rest of your channel partners.
SHARING YOUR RESULTS
You've done all the work capturing the data – now it's time to compile it into a dashboard, share your results and provide recommendations.
Customize visuals and content based on your audience. In some cases a very high-level dashboard will be appropriate, and in others a deeper dive into the data will be necessary. Consider your audience and what they are likely to be most interested in.
Include actionable insights based on the data and your interpretation of how those metrics work together. These insights and the discussion that follows will help guide your strategy.
Present the dashboards whenever possible. This is where the magic happens! Take the time to walk your audience through the data and what it means: this is far more effective and engaging than simply emailing your analysis. Talk about what worked, what worked best, where activities are under-performing and your recommendations moving forward.
If you're not sure how effective your dealer marketing program is but would like help digging into the data, let us know and we'll be in touch.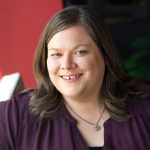 Kaia Watkins
Kaia helps clients drive customers to action. As our dealer channel and direct marketing strategist, Kaia provides strategic and creative planning as well as campaign development. She has 11+ years of experience in direct marketing, with particular expertise with industrial and agricultural dealers and dealer networks. She's a DMA Certified Marketing Professional (DCMP) and spends thousands of miles on the road connecting with clients, so she wasn't daunted by a vacation to Africa (ask her about the baby elephant she adopted, but not in front of her spoiled dog, Bentley).