So, you want to be on the "For You" page on TikTok? Work smarter, not harder when it comes to cracking TikTok's algorithm.
TikTok is hands down one of the fastest growing platforms in the world and was the most downloaded app in the world in 2020. The app didn't share with the public what factors went into how the For You Page (FYP) was populated until June 2020, when they released, "How TikTok recommends videos #ForYou."
To sum it up for you, your "For You" feed is powered by your engagement and is customized with videos that TikTok believes will meet your taste and interest. Someone else may have the same video on their FYP, but it's never going to be the exact same. For example, if you save a video of a workout routine, you probably will see healthy lifestyle videos, tying back to their algorithm, designed to present you with a collection of videos you should enjoy, based on your past behavior on the app.
For most people, having their content appear on someone's FYP is like waking up on Christmas morning. It provides an excellent way for you to gain recognition and have your videos viewed by a wider audience. The million-dollar question is: How do I get my videos in people's FYP? Yes, random videos have a chance for becoming "viral," but making random videos and hoping for the best isn't a strategic approach.
Consider these 6 tips when you start creating TikTok content:
1. Use trending sound/effects
Jumping on trends other brands and users are doing is a great way to increase your views. Trends do come and go quickly with TikTok, so make the video sooner rather than later.
You can search TikTok sounds and Discover to use as a guide for creating content with your own take on a trend.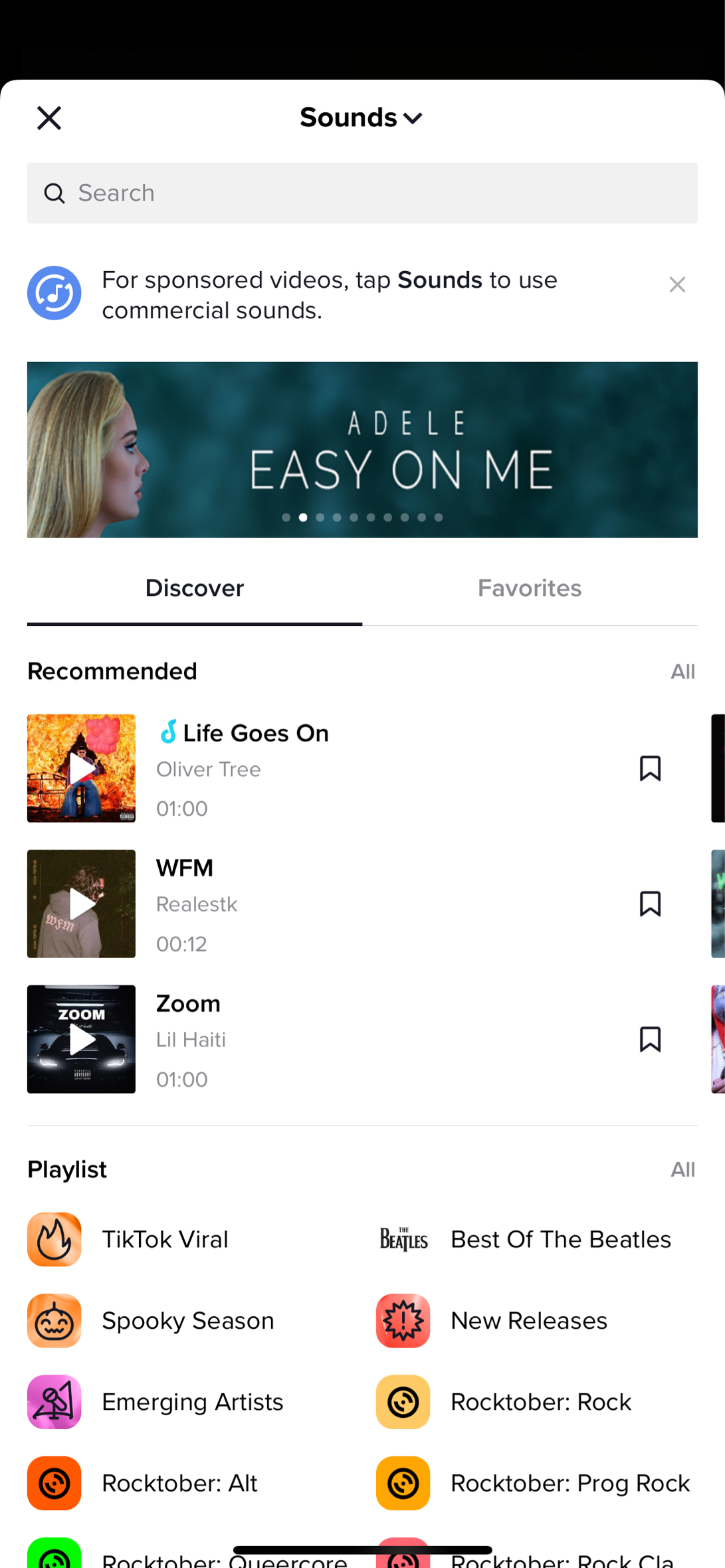 2. Use popular hashtags
Hashtags are one of the most effective ways to increase your reach on TikTok. Just like on Instagram or Twitter, TikTok hashtags help group your content and increase its chances of being viewed.
Head to Discover to view top trending hashtags, and if it fits for your video, add it! You can also search hashtags: If you search for keywords, you can see similar hashtags and the number of views that videos using those hashtags have garnered collectively.
Tip: When a hashtag already has over one billion views and usage, chances are that hashtag won't help. Avoid using overused hashtags.
3. Shorter videos are better
Millions of people are scrolling TikTok every day, and if you don't grab their attention in a matter of five seconds, chances are they may not even finish the video. When you're creating content, try to keep some videos under 15 seconds to increase the chances your audience is engaged.
4. Do not delete low engagement videos
Have you heard of being "shadow banned"? A shadow ban is when a platform has limited the visibility of an account's posts. TikTok has never made a statement on this term; however, it ties to the social media algorithm. If you're not sharing content regularly, chances are your videos won't be pushed on someone's FYP.
If some videos don't receive high engagement, that doesn't mean you should delete them. Remember, you are growing a brand, and you have to start somewhere.
5. Engage with other creators
In the influencer community, everyone loves connecting and collaborating. If you enjoyed the video someone created, leave a comment! They could start engaging with your content, too. Make sure you're genuine; they're real people, too. 😊
Tip: Engage with influencers in similar niches as you.
6. Have a niche
Whether you're promoting your business or personal brand, having a niche is crucial on social media platforms. For example, a user wants "must-have buys from Amazon," and they know SuzySue101 shares all her Amazon finds and deals, they are going to search SuzySue101 and look at her feed.
Posting videos that don't make sense together decreases your chances of being pushed to a larger audience. Remember: There's an audience for everything on TikTok. If you're trying to reach young adults, create content they can relate to or gain value from.
When it comes to finding your niche, spend time planning your brand vision. See what competitors are up to and where there's a gap in the market for you to start creating. Once you reach a larger audience, you have the chance to grow outside the app.
The most important thing when it comes to TikTok is to be yourself. People like people; when others are genuine on social media, they're trustworthy and offer value.
 Need help with your social media marketing? Let's chat!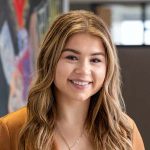 Georgina Orn
Georgina is a public relations coordinator on Flint Group's social media and PR team. She got her start at Flint Group as an intern in 2019, creating social media content. Today, Georgina has a passion for creating press releases, newsletters and social media content that helps her clients share their stories. Outside of work you can find her cooking, reading, writing and volunteering at Special Olympics North Dakota.