We don't know about you, but our summer ended in the blink of an eye. If you feel our pain and missed a few blog updates, here's the low-down on this season's hottest posts:
Written from the perspective of one of our summer interns, this post shares 10 things your intern is probably thinking right now.
We love supporting local art, and what better group to back than the Summer Arts Intensive? Although their production of "Newsies" is closed for the summer, word on the street is that we have an exciting performance in store for next year.
Want to hit a home run with your marketing strategy? Learn how to use MLB's tactics for a long-lasting marketing plan.
Did you know that Instagram has over 800 million monthly active users? This is a HUGE audience to tap into, and one of the best ways to do that is to post compelling videos. Check out this blog to learn how.
Were you recently appointed to tackle your company's social media? Check out our top 5 tips to create a successful strategy.
Questions, comments, or concerns? Reach out to us today!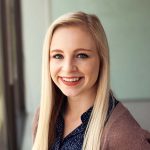 Libby Bahr
Libby joined Flint Group as a social media and public relations intern in 2018. She has experience in content creation, social media implementation and copywriting for clients across various industries, including professional services, manufacturing and retail. She was promoted to join the social media team full-time upon her graduation from NDSU in 2020. Through her range of experience, Libby has developed expertise in social media tactics and copywriting. She plays a key part in implementing and coordinating Flint Group's social media services.