After a year like 2020, I've decided to take a break from making predictions. Between a pandemic, a tense political climate, social unrest, devasting fires and a recession, this has been an extremely disruptive year with lasting implications. So instead of predicting trends, below are three top priorities to keep in mind as you evaluate how to best support your current partners and future channel growth.
Prepare to help your partners pivot.
We still face many unknowns as we look ahead to 2021, and one of the best things you can offer your partners is the guidance and resources to quickly pivot and adapt their marketing and messaging through an evolving situation.
Be flexible. During extraordinary times, program rules may need to be adjusted in order to allow your partners the flexibility needed to keep their business running.
Provide new messaging, templates, assets and other material that partners can leverage to quickly communicate with their employees, customers and community.
Communicate regularly to help reassure your partners that you're in the trenches alongside them.
Use individual consultations to talk through their unique challenges based on their local community and business environment.
Embrace the acceleration of digital adoption.
The shift to working from home and social distancing changed consumer behavior seemingly overnight. On average, consumers have doubled the amount of time they spend each day consuming content — from 3 hours 17 minutes to 7 hours. Most consumers aren't going to revert back to how things used to be, and that's OK! We've finally got the baby boomers using smartphone technology, so let's keep the momentum going. Look to provide tools and resources that your partners can leverage as digital touchpoints throughout their customers' buying journey:
Virtual showrooms
AR/VR product demos
Virtual events
Instant quotes
Live chat customer service
E-commerce
Product walk-around and demo videos
Social media content and management tools
Mobile marketing solutions
Data privacy management
Digital Partner Experience (DPX)
Digital customer experience (DCX) has been an increasing priority for companies for the last several years, but have you thought through your digital partner experience? What impression do your partners walk away with based on the interactions they have with your company throughout their partner journey? Here are a few places to start as you evaluate your DPX:
Business system integrations
Product information management systems
CRM solutions and integrations
MDF/co-op fund management systems
E-commerce solutions
Marketing automation tools
Learning management systems
Partner resource portals
BI/Visualization tools
If you're not sure where to start, our team can help you evaluate your current partner marketing program and identify priority opportunities. Let us know, and we'll be in touch!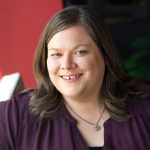 Kaia Watkins
Kaia helps clients drive customers to action. As our dealer channel and direct marketing strategist, Kaia provides strategic and creative planning as well as campaign development. She has 11+ years of experience in direct marketing, with particular expertise with industrial and agricultural dealers and dealer networks. She's a DMA Certified Marketing Professional (DCMP) and spends thousands of miles on the road connecting with clients, so she wasn't daunted by a vacation to Africa (ask her about the baby elephant she adopted, but not in front of her spoiled dog, Bentley).