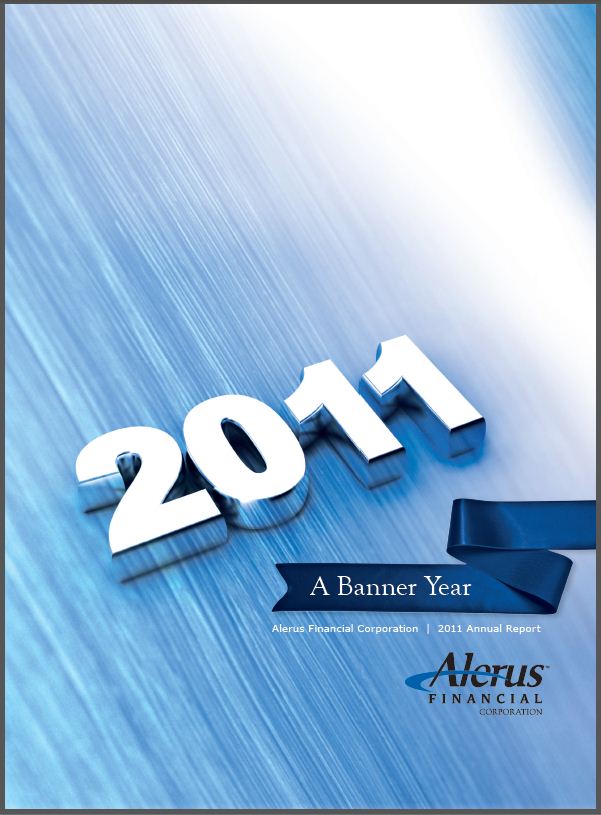 Communications are more targeted than ever, yet annual reports remain a valuable tool for broad, diverse audiences: investors, potential investors, prospects, customers, employees and competitors.
How do you summarize the year and document required financials yet convey business objectives, corporate issues and industry activities?
Part of the key is a focused theme.
The theme for the 2011 Alerus Financial annual report, "A Banner Year" reflects the organization's achievements in a strong year. We helped clarify the messages, managed the tight timelines for production and provided layout and design for the piece.
A few more images of the Alerus Financial annual report with its succinct copy in a clean, readable design:
This was a great team effort, and we're proud of Alerus Financial's report on its banner year. Bring on 2012!