As the great Amy Poehler wrote in her book, Yes Please, "Getting nominated for an award is very exciting. Anyone who says it is not is lying."
The American Advertising Federation (AAF)'s annual ADDY awards are the world's largest advertising competition, honoring excellent work that "cultivates the highest creative standards." The tradition continued with the 2019 North Dakota ADDY awards Friday, February 22 in Fargo. The evening was full of food, great company, and a well-deserved celebration.
This year, we've got someone extra exciting to celebrate: our own Susan Hogen earned the coveted Silver Medal Award. This was the first time the award has been given to the same agency back-to-back (Super Studio Director Dawn Koranda won in 2018).
This achievement is awarded annually to an individual who has "helped raise the stature of the advertising industry." With that, we celebrate Susan, one of Flint Group's longtime employees and first female account executive.
"The first time I met anyone from Flint Communications was at the Gas Light bar in Fargo, which was a hangout for the agency gentlemen," Susan recalls. "I started working at Flint Communications as the receptionist in May 1979." Since then, Susan jumped from receptionist to project coordinator to account executive. She has been an influential part of the growth and transformation of the advertising business – in and outside of the agency.
Over her four decades at Flint Group, she has managed account work for numerous clients, including Bobcat Parts, Interstate Seed and Grain, Fargo Moorhead Convention and Visitors Bureau, Franchisees of Wendy's and Kentucky Fried Chicken, and the Red River Zoo, to name a few. Susan is known for being the first one in the office every morning and for her natural ability to "just get things done."
This has been a whirlwind of a weekend for Susan, who's children and parents flew in to surprise her at the event. "I had more champagne this weekend than I've had in the last ten years," Susan said, sipping her celebratory mimosa in the office the following Monday.
Flint Group President Jodi Duncan says that she is forever thankful for Susan's positive energy in the office. "When I first started, I was a little scared of her," Jodi said, to which Susan exclaimed, "The roles have changed!"
When asked if Susan would still be working at Flint Group in twenty years, she said she hopes not, but she would still come in every morning to drink coffee and read the paper.
Keep reading as we shine the spotlight on our recognized client projects:
American Crystal Sugar Company
American Crystal Sugar Company's 2018 Annual Report weaved storytelling and financial data for a seamless design.
Chris Hagen has served as Account Manager from 1999-2008 and 2017-January of this year when Kimberly Wold Janke took over. Flint Group has created their annual reports every year since the very beginning, rolling out a new theme each time.
In a collaborative effort between our client, creative director Gerri Lien, designer Dustin Olson and writer Phil Hunt, this year's concept: "To Be the Best" was written, designed, and launched.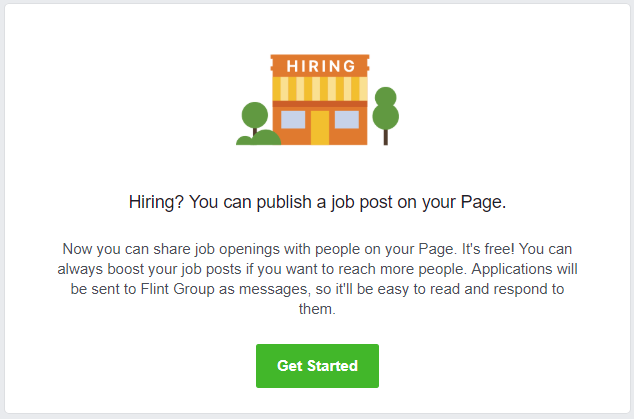 Bobcat Company
Bobcat Company has long believed that a strong dealer organization plays a strategic role; the company has a reputation for establishing a partnership among dealers.
To promote this offering, our team designed Bobcat Company's dealer opportunity brochure with the goal of communicating partnership opportunities to potential dealers.
Churches United for the Homeless
We're continually inspired by Churches United for the Homeless – a nonprofit assisting people who are homeless by providing shelter and support in a spiritual setting. Located in Moorhead, MN, this organization is run by 41 full and part-time staff members with assistance from diligent volunteers.
As part of a capital campaign for the organization, our sister company Super Studio designed this emotional piece to serve as a fundraising tool and raise awareness of their mission. The design won a gold award and a judge's choice award.
Wind Industry of North Dakota (WIND)
Did you know that in 2016, 27% of North Dakota energy was produced by wind? Learn all about the regional wind industry from WIND's microsite.
WIND blows us away by advocating for the continued support of wind as one of North Dakota's valuable energy resources. Members can be any person, company or organization who believe wind is an abundant asset for North Dakota.
Congrats to each winner and cheers to an evening of recognizing North Dakota's talented marketing professionals. You all deserve a Meryl Streep holler.
Here's to another year of great advertising!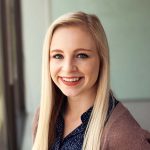 Libby Bahr
Libby joined Flint Group as a social media and public relations intern in 2018. She has experience in content creation, social media implementation and copywriting for clients across various industries, including professional services, manufacturing and retail. She was promoted to join the social media team full-time upon her graduation from NDSU in 2020. Through her range of experience, Libby has developed expertise in social media tactics and copywriting. She plays a key part in implementing and coordinating Flint Group's social media services.