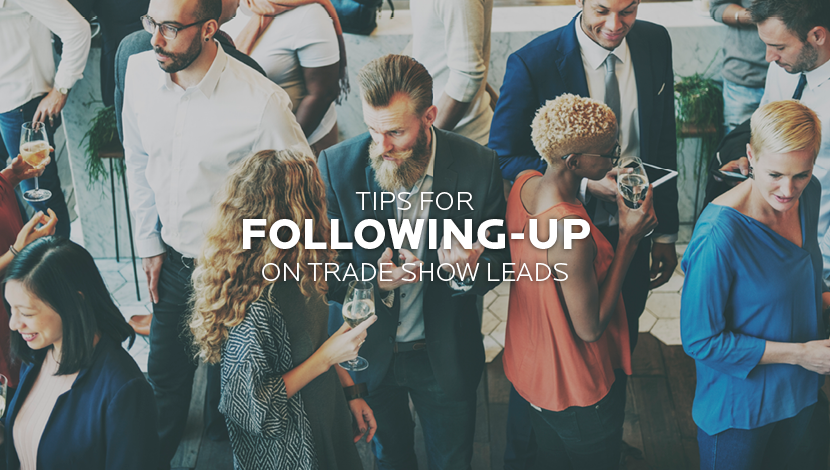 Whether you're in construction, agriculture, education, or healthcare, there always seems to be a show around the corner. With every trade show, comes lead generation – which is an important reason why any business spends the time and resources to attend. However, how you follow-up with trade show leads, is just as important as the show itself.
As our team gears up for another season of shows, we thought we'd share a few best practices for capturing and nurturing your trade show leads.
Before the show
Have a plan:
Producing a plan post-show takes valuable time away from your follow-up. There's a good chance your leads might go stale by the time you hash out your plan. So plan ahead and get your follow-up strategy in place before you take off. Think about how you want to follow-up with different leads. You are likely to have a mix of hot, warm, and cold leads at the end of the show. Each of these should be treated differently based on their product interest and interest level. I have a reputation at the office for creating campaign flowcharts for EVERTYHING! These maps are simple, but they really help our teams and clients visualize the different interactions planned for their leads based on responses and engagements.
Share the Plan:
Once you have your plan in place, be sure to share your plan with your marketing and sales team so everyone knows their role.
At the show
Capture your leads digitally:
I can't tell you how many times we've been sent a scan of hand-written leads that need to be nurtured. Please, PLEASE use a digital lead capture form if possible! Consider arming your team with tablets or have a computer available to capture lead information. This allows you to sync up to your existing CRM or marketing automation platform, collect more accurate information, and act on leads quickly.
Collect the right information:
In addition to basic contact information, try to capture information that will allow you to segment your leads for follow-up, but don't go overboard with the questions. I like to start with product interest and purchasing time frame.
Will there be Canadians?
I have nothing against Canadians – in fact they are some of my favorite people! However if there's any chance you'll have a Canadian prospect visiting your booth, digital nurturing gets a little tricky thanks to their privacy regulations under CASL (Canada's Anti-Spam Legislation). Our team has spent a lot of time understanding and complying with CASL and can help ensure you're covered.
After the show: Follow-up
Segment your leads:
Not all trade show leads are treated equally. Using the information you captured at the show, you can segment your list and determine how to contact each lead and with what information. For example, you may want your sales team to call hot leads a few days after the show and put your less qualified leads into an email nurture program.
Reach out shortly after the show:
We've talked about this a bit already, but this is important! The longer you wait to reach out to your lead, the more momentum you'll lose. Whether it's an email, phone call, or postcard, be sure it's done right away.
Deliver relevant content:
This is where segmenting your leads gets fun. We now know enough about your lead to send them information on products they are interested in. Sending relevant content will keep them engaged and help move them closer to purchase. The closer they get to purchase, the harder-hitting your message and calls-to-action can be.
Track activities:
Pay attention to what your leads are doing. Are they opening your emails? Are they clicking on the links, or downloading white papers? These metrics are important as they help you better understand the status of your lead. If they've downloaded a whitepaper it's probably time to have your sales team call.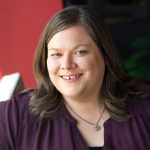 Kaia Watkins
Kaia helps clients drive customers to action. As our dealer channel and direct marketing strategist, Kaia provides strategic and creative planning as well as campaign development. She has 11+ years of experience in direct marketing, with particular expertise with industrial and agricultural dealers and dealer networks. She's a DMA Certified Marketing Professional (DCMP) and spends thousands of miles on the road connecting with clients, so she wasn't daunted by a vacation to Africa (ask her about the baby elephant she adopted, but not in front of her spoiled dog, Bentley).