You've done it. You were able to meet with the potential employer of your dreams. You're one step closer to making your dreams come true. But how can you make sure those dreams are enacted? One small advancement you can make in your professional life is developing your LinkedIn profile to its highest capability.
LinkedIn is a social networking site where you can network with professionals, post your resume, apply for jobs and learn about your trade in-depth. As a young professional, LinkedIn allows for a steppingstone between general college student and future savvy businessman/woman. Although millions of professionals use the site, there are ways you can stand out from the crowd. Here are six tips to help you stick out from the rest.
Add that business headshot of yours
Give a face to the name. Having a profile picture is one simple step that creates a world of difference in how you stand out. Don't have a professional photo of yourself? Feel free to use a graduation photo or a picture from prom. Anything dressed up is better than nothing at all.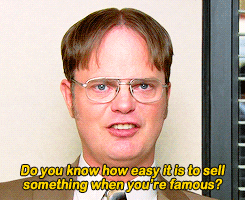 Tell us more
Your bio is the first thing a visitor will read on your page. Make sure the first impression is a lasting one. Provide a catchy opening that is fun for the reader, but also highlights your talents.
Interested in working for an agency? Read our tips for getting noticed.
Show off what you've done
Next, bring your resume to life. Bring an abundant amount of content to your page to make it be known that you have the experience necessary. While it is important to include as much as you can, make sure the contents are worthy of being on the page.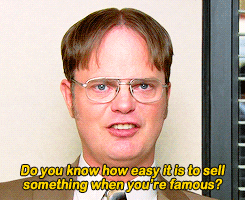 Don't bore your audience
The last thing you want to do is bore a potential employer. LinkedIn is your canvas to unleash the creativity in you. Include special projects you've worked on professionally and in the classroom. Highlight blog posts you've created for your portfolio. Use a cover photo that separates you from the default. Anything to let it be known that you are special and deserve a second look.
Make those connections
Now that you have a stunning profile, make sure people are looking at it! Reach out to all the people you've had the chance to work with in the past. Connect with friends from high school and college. Whoever can attest (even a little) to the values of you, that's a good connection. And if you feel confident enough in your profile, make sure to reach out to the people you'd want to work for. The first impression made by your updated profile will help immensely.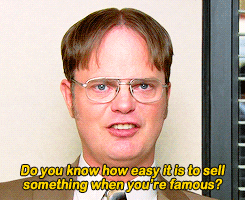 Keep the world updated
Hey, now you've made those connections and the world has gotten their first glimpse of you! What's next? For many, that's it. They fade their profile away and forgot to keep the magic going. This is where you can stick out from the competition. Highlight current items in your professional life, spread the word about your portfolio or even comment on a few trendy articles. Whatever it takes to highlight that you still care about this profession as an employer needs you to.
Learn how to publish job listing ads on Facebook.
These are only a few tips that will help you in the long run; there are many more you can learn from. I encourage you to check out any other tips, tricks, and tutorials you can find regarding LinkedIn. Don't settle for average with your profile – be satisfied with exceptional.
Did you land the job? Great! If your company could also use some help optimizing their LinkedIn profile, contact us today.