It's not if, it's when a crisis will happen to your organization. And when it does, it's vital to be prepared with a public information officer (PIO) to save lives and property. As a longtime, former broadcast journalist, I've experienced hundreds, if not thousands, of breaking news situations. I've covered and been on scene of fires, floods, crime scenes, stand-offs, crashes and pretty much any other strange or terrifying situation you could imagine. Every single one of those situations includes time-sensitive, multifaceted layers of communication, and they are filled with emotion. I'd like to share some of my experiences as a journalist to give you an idea of how expert-level PIOs can create safer environments with beneficial outcomes by working with media partners. I'd also like to tell you about some times when PIOs unsuccessfully communicated or didn't show up at all, ultimately putting lives and property in danger or causing community distress. 
The Two Stand-off Day
Standoff 1: 
In the early afternoon of a cold, spring day, I was sitting in the newsroom in an editorial meeting when the anxious voice of a dispatcher announced "shots fired" and details about how a man had barricaded himself in a hotel with a gun. Immediately, I started my breaking news protocol as a reporter. First, I went to the bathroom (you never know when you'll find a good restroom while at an active scene.) Second, I grabbed my camera gear and a photographer and headed to the scene. 
When the photographer and I got about a half a mile away from the hotel, we were blocked by several police cars and were met by a PIO who told us that all media had to park in a nearby parking lot which happened to be a donut shop (big win, because the donut shop served us freshly made donuts and hot coffee). The PIO then gave me limited but enough information to make my producers happy and educate the public to stay away from the active and dangerous scene. Additionally, the PIO told me to stay close by the staging area because updates from the police chief could come at any time. This was strategic because a reporter wants the latest information. If those details are sporadic and come with little warning, reporters are less prone to wander away and sneak past the police perimeter.
After several hours, the standoff ended with no injuries, no problems from the public trying to access the area and no damage to neighborhood property outside of the hotel.
Standoff 2: 
The second standoff of the day happened right as the 10 p.m. newscast was wrapping up and I was about to head home. Reports of a man firing shots in an apartment building flooded dispatch, so instead of going home, I went back out in the cold with a photographer and our camera equipment. 
When I got on scene, there was no PIO in place. In the darkness, I wandered up to the building where the alleged shooter was reportedly hiding. An officer who was holding a rifle walked by me, yelled at me about how I was in the line of fire, that shots had been fired and that I should run away. I obliged, found my photographer and reported that frightening information that "confirmed" the dire situation at hand. Given the dangerous nature of the day and current breaking news situation, our news station decided to do a live news, which is quite uncommon and only saved for very important breaking news. We also created a website article and post on a social media saying everything that the officer had told me. Eventually, police cleared the scene, and we learned that the active shooter report had been false. 
Thankfully, everyone was safe, but if a PIO would have been there to block the neighborhood and speak with media, an uninformed officer would not have had the opportunity to share incorrect information and cause fear in the community.
The Free for All Wildfire
Dry springs and early summer often bring grass and wildfires to our region, and this particular year brought more than our newsroom was used to covering. One afternoon, our newsroom received a report of a large wildfire in a neighboring county. I grabbed my gear and a photographer and hit the road. 
On the way to the fire, I tried calling area officials for details on where to go, but there was no PIO available. We saw a large plume of smoke in the air, so we followed the dark cloud and came upon dozens of fire engines and firefighters. The moment I hopped out of the car, it was a dangerous free for all situation. Firefighters focused on fighting the fire and had no concern for the media on scene. It started out being fun for our media crew because we got close access that is usually never possible. As time went on, we got closer and closer to the flames. At one point, the bottom of my pants caught fire because a trail of flames creeped up on me in the dry grass. Thankfully, I was able to easily stomp out the flame. Finally, I learned my lesson when the wind quickly shifted, sending dark smoke directly at me. I inhaled the smoke, could barely breath and ran away. At that point, I could barely talk, and my face looked like a raccoon because my eyes had watered so badly that my mascara smeared everywhere. I even ended up losing my voice for about a week after the fire due to smoke inhalation. 
Other media members and I got away from that situation with minimal injuries, but if a PIO was on scene, the danger would have been minimized. Media partners want access to emergency scenes, but they need to be protected, just like everyone else in the community.
The Mobile Home Park Tornado
On a late summer night, our meteorologists informed the newsroom of a large tornado that was reported to be on the ground in a town that was several hours away. Since it was too far to travel, the newsroom relied on phone calls, pictures and videos from people in the area. In the rush to get details, I found the emergency manager's cell phone number and talk to him right before I anchored the 10 p.m. newscast. He told me that he hadn't been on scene of the damage yet, but he had "heard" that a mobile home park was destroyed. He went on to say his crew was "preparing for multiple casualties." Whoa, that's scary statement, right? A few minutes later, I went on air and reported that exact information. We learned the next day that while there was damage, no one was hurt. 
In this case, the PIO provided timeline information, which is appreciated by media partners and is part of the role. However, the PIO likely let his emotions of the high-intensity situation get the best of him by sharing unconfirmed hearsay.
Through all of these experiences, you can understand the immense responsibility of timely and accurate information and why incident management coordination is vital in keeping the public safe. Trained PIOs can make all the difference.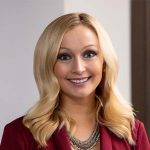 Amy Norstedt
Amy is a results-focused communicator who can deftly connect Flint Group clients with their communities. As a public relations strategist, she knows how to pinpoint what makes each organization unique and use those features to tell meaningful stories that generate awareness and enhance public image. She employs a diverse media background and insight as a former broadcast journalist to generate impactful strategies and increase earned media. Amy's diverse background includes public relations duties for the Fargo Public School District and time as a senior anchor, producer and reporter for two local TV news outlets. With a bachelor's degree in communications from the University of North Dakota, she is endorsed by several leading public relations bodies, including the Public Relations Society of America.