Goodbye and good riddance, 2017. We survived you and are now ready to move on. Welcome, 2018! We are excited about the year ahead and the new twists and turns you have for us to explore.
As communicators, we have many challenges ahead. Discussions around net neutrality, augmented reality and customer journey mapping will surely become a bigger part of our vernacular as we delve into 2018.
How to reach specific audiences
Again this year, one of the key opportunities for communicators is how to reach specific audiences. This is as complex as the people who make up the audiences. Then it's further complicated by the many channels used to reach people. Reaching specific audiences used to be easier, but not as intelligent. Branding continues as a cornerstone of reaching the right audiences and moving them to action.
A former boss told me: "Branding is simplification for ease of customer choice." That is probably still true today, yet the approach to branding has become more difficult. Before, consistency was the name of the game – say the same thing over and over. Everything should look the same with consistent tone and manner.
In today's world, communication must focus on the recipient. Talk to me when I want, how I want, where I want and give me information that is relevant, timely, intuitive and demonstrates that you know and understand me. In return, I will share as much about myself to help you determine how to communicate with me.
Data is king
That is why in 2018, data is king. We need to better understand the customer journey, including the power and presence of social media. Whether you are a business-to-business company or business-to-consumer organization, you must constantly get smarter about where, how and why you are reaching your audiences. Data can unlock that knowledge.
Harnessing the magic of data
At Flint Group, we help clients manage and use data to more effectively reach prospects and customers. Pssst: Most companies have access to more data than they realize. And knowing what's there is not enough – it's knowing what to do with it. Analyzing and pulling insights from the data is key to creating the most effective campaigns in our data-driven world. Science can get you so far, then analyzing and thinking takes over. That's where the magic happens.
Balancing creepy with connections
I get creeped out by how much companies know about me. Yet I get equally irritated when they ask me for information they should already know about me. People expect targeted, relevant, personalized communications, which presents a real challenge for companies' marketing people. Connecting all the dots seems easy in theory, but it nearly always proves difficult to implement.
The key: personalization
For marketers, personalization is the name of the game. You can achieve this personalization by defining the customer journey (to help see where there are gaps) and coupling that information with the strength of data. This combination is an incredibly powerful foundation leading to a smarter strategic direction.
Have a purpose
As always, defining strategically what you want to do is imperative to developing a solid, integrated strategic approach. Everything should work together and each element must have a purpose. A good place to start? Uncovering insights from completed campaigns. Hopefully, you have captured information from past campaigns that can serve as a beacon or benchmark for what you plan to do next.
Social trends
Make sure you include social media in your plan and plan for your social media activity. Many sources are predicting a fall for Twitter and a rise for LinkedIn based on current trends. Read more about 2018 social media trends. Pay attention and plan for this as you build out your strategy.
The best plans are changeable
One thing is certain: Communications will change and evolve quickly. The best-made plans must be nimble enough to change with the markets, industries, political climate, and evolving and emerging channels. Pay attention! That's an area where an agency can provide tremendous help. Working with an agency allows you to tap into experts who live and breathe the complicated disciplines. An agency can strengthen your marketing team by enhancing your efforts with strategic thinking and measurement.
To take advantage of the power of data in 2018, vow to measure everything you can. At Flint Group, we provide clients with dashboards that demonstrate campaign performance and provide recommendations. With all the data available, these dashboards are critical to understanding what's working and more importantly, what to do next.
We want to help. If you are concerned about how 2018 is shaping up for marketing and communications, contact us. We're always happy to share our knowledge. Digging in deeper to help our clients solve complex business problems is what we do best!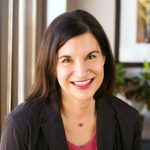 A member of Flint Group since 2004, Jodi spends her days analyzing data and market research, writing strategy and proposals, connecting with clients, problem-solving with employees, working on internal management, and planning projects. She has a remarkable ability to manage teams, develop strategy, and execute campaigns on plan and on budget. A seasoned professional and effectual leader, Jodi brings to her position more than 25 years of marketing and advertising experience. Prior to Flint Group, she served as a brand and research manager at Microsoft Business Solutions and as marketing director at Nodak Mutual Insurance.