The pandemic has impacted every part of life. It completely flipped public relations from crisis communication to internal communication to media relations, and back again. 
Our public relations team shares 6 things to be ready for in 2021: 
1. 2020 changed the landscape. 
The year was spent adapting to a world where it was difficult to reach the intended audience with no events or traditional media. As we enter 2021, large events and big gatherings won't be what they were before COVID-19. Why? People proved the same thing can be achieved virtually, which saves companies time and money. Communication is more important now than ever—listen to what your audiences and stakeholders are telling you in order to reach them. 
2. More brands will do their own storytelling.  
Media relations took a hit, and print and digital publications are shrinking. As the digital world became a necessity for businesses, people became more comfortable on camera using tools like Zoom. Companies will continue to launch their own blogs, manage their social media, and tell their stories. See how to earn valuable media coverage. 
3. Pitching to the media is different.  
Understand the current news stories, and figure out how your content fits into what the audience needs (Black Lives Matter, COVID-19, election, etc.). Brands need to tell their story in a way that shows how they fit into the narrative. Be authentic with what is happening and how your brand communicates. Find tips on how to communicate in a crisis.  
4. PR listening tools and analytics are stronger. 
Be more purposeful and data–driven in your approach. It comes down to setting up the KPIs from the start and measuring them the right way—which is easier now with the tools we have. To determine KPIs, ask yourself what the 2-3 most important outcomes of your PR efforts would be. Need help? Here is some advice. 
5. Internal communication is crucial. 
Businesses had to adapt to working from home, working in shifts, working through furloughs, and maintaining togetherness. Internal communication is harder than ever—there are no watercooler conversations, no lunch break hangouts, and no walking into someone's office with a question. Need help staying connected? Discover how to effectively communicate as employees face COVID fatigue. It's important now more than ever for management to establish a communication plan and keep it a priority. Learn 4 ways Flint Group keeps employees engaged. 
6. The government is shifting to a new administration. 
Businesses will be working through a new administration as our new elected leaders take their place in office. It's important to figure out how to work through it as a company. 
See more PR predictions here. Questions? Send us a note!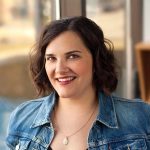 Heidi Reisenauer
Heidi is a social media and digital content strategy expert. A recovering journalist, Heidi understands how to effectively reach any audience through precise messaging. She also knows how to leverage earned media, social media and analytics in the most efficient, effective ways possible. From an individual post to an extensive campaign, Heidi enjoys seeing the big picture and finessing the fine details of a project. Heidi's zeal for social media is matched only by her desire to formulate creative, interesting and meaningful content. She and her team study the most effective tools and latest features of social media to determine the best uses for clients to fulfill their marketing goals.