What is an influencer vs. a brand loyalist?
In 2021, many organizations are focused on starting and engaging in conversations with their audiences. Public relations as a whole is moving toward relationship leveraging – and we recommend utilizing brand loyalists to amplify your marketing efforts.
Influencers
By definition, an influencer "has the ability to influence potential customers by promoting or recommending a product or service on social media."
Influencers are typically compensated for their posts, depending on how large their following is. Payment, negotiation and written contracts are components to keep in mind when signing influencers.
According to Sprout Social, forming a partnership with a well-known influencer isn't enough. Far before reaching an agreement, your company should vet this person and ensure that their values match your company's values.
No, you can't control everything they post – but you can make an educated decision on a person whose audience trusts them and who will accurately reflect your brand. Authenticity is a major component in finding the right people to represent your brand.
Brand loyalists
On the other hand, brand loyalists are those users who already use your product or service and reference it on social media. These users often have a smaller following and may not have experience working directly with brands.
Because they aren't accepting partnerships with multiple companies, they likely hold strong trust with their audience. Their opinions are valued. And they're already organically sharing your product. All you have to do now is join the conversation.
How to find brand loyalists
The #1 way to find brand loyalists is to search social media (YouTube is a great platform for this!) to find out who is already talking about your brand. They might already be tagging your business.
We recommend interacting with these users, and consider them first when thinking about launching a paid influencer campaign.
Here are a few other tips to engage them:
Share their photos as user-generated content (UGC). Make sure to get consent first!
Ask for testimonials and quotes to use in your content. Social Media Today shares great insights on using happy customer quotes on Instagram.
Send them a social media toolkit complete with talking points, graphics and some swag to get their creative juices flowing.
 Do you want to explore influencer or brand loyalist relationships? Contact us! Our public relations and social media team is always happy to help.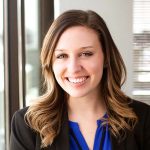 Madison Quamme
As the public relations manager, Madison leverages a strategic approach as she plans tactics to effectively communicate with audiences across various channels. Driven by relationship cultivation, Madison serves as a trusted partner to clients, as they nurture connections with their stakeholders. She brings passion and experience in strategic planning, internal and external corporate communications, public positioning and reputation management. Prior to joining Flint, Madison served as an account manager at Ironclad Marketing, a public relations and marketing firm focused in heavy equipment. She was responsible for providing strategic insight for clients as well as quarterbacking and executing annual marketing plans. Additionally, she brings experience in the civil engineering and healthcare industries.