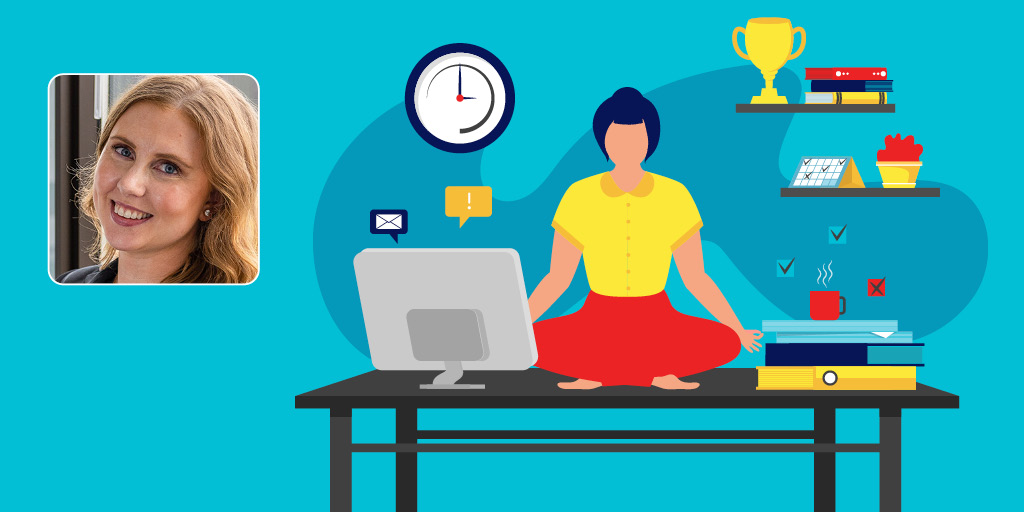 Creating an infant-friendly office to support new parents
Being a working mom, the Flint value that resonates with me is go where you are needed most. This certainly applies to the work we do inside the office, whether that be pitching in to give input on an account, helping setup for an office event or starring in a TikTok  video. This value also gives me the reassurance that I can flex my working hours to be with my family when needed.
Fourth Trimester Support
When I returned from maternity leave a little over a year ago, I was fortunate.  My husband's employer offered 12 weeks of paternity leave that he was able to take after I returned to the office. This made transitioning back so much easier. However, this isn't the case for most new moms. Assuming you're lucky enough to find childcare, leaving your 3-month-old baby in the hands of providers who are essentially strangers is stressful and emotionally draining. For a woman who is already sleep deprived, finding success in this situation can be monumentally difficult.
To ease this transition, Flint allows parents, to bring their babies to the office until six months of age. But at the end of the day, Flint is an office space, not a childcare facility. For some parents, bringing the baby to the office was more trouble than it was worth. Flint needed a better solution.
Birthing a New Maternity Leave Option
We needed to make Flint more infant friendly if we wanted new parents to take advantage of the existing program. So, we put together a comprehensive maternity leave reentry program to make their transition back to work easier.
We've equipped the office with a pack-and-play, changing table and baby monitor for parents who bring their infants into the office. The plan also treats a returning mom like a new employee, allowing her to go through a revised orientation her first few days back.  This gives her an opportunity to get reacquainted with the workplace, catch up on all the things she's missed over the last three months and get support from the other moms who've recently made the transition back to work.
All moms (and dads) also have the option to join Flint's Moms group. This group is made up of parents with kids three and under. We meet monthly over lunch to discuss all things parenting-related and the challenges of being a working parent.
Having the flexibility to be a part of this group has helped many of us bond and live out the Flint value of "go where you are need most." Because sometimes going where your needed most is simply supporting a fellow co-worker and parent who just needs a sounding board.
Kira Sornsin
With almost 10 years of agency experience, Kira Sornsin has immersed herself in bettering the culture for both Flint Group and her clients. As an account manager, primarily in manufacturing, Kira prides herself in pulling all the pieces together. Her organizational skills and future-focused outlook help her keep projects on task while foreseeing any anticipated needs. Kira goes above and beyond to become an extension of her clients' businesses and views their success as her own. In addition to her client duties, Kira leads the Flint Group Young Professionals Committee. Energized by research of Millennials and Gen Z, Kira digs into the psychology of employees and what makes individuals tick. Her commitment and passion for office culture and individual growth has led to countless changes to better the workplace and create an environment that benefits all.