"Uplifting" is probably the best way to describe our experience as Fans in the Stands.
This year marks the launch of the initiative for businesses to participate in Special Olympics North Dakota as Fans in the Stands. Flint Group participated in this activity whole-heartedly and asked one of our fellow agencies to come along. Sundog Interactive embraced the program as warmly and enthusiastically as we did and even encouraged us to up our sign-making game! A special thanks to Sundog for their help getting this off the ground!
Our ask was simple: come cheer on the athletes as they gear up to compete in the State Summer Games. It was completely inspirational. The athletes and their teammates moved us to be better sports, to feel the joy of being part of the games, and to cheer unhindered. For us, it became an opportunity to bond as a team and remind us of what is really important. Sometimes we forget that the most powerful thing you can do for a person is cheer them on. Help them celebrate. Simply show up and be present in the moment.

Amazing athletes doing amazing things
We had fun. We donned cool, red Fans in the Stands t-shirts, we carved out a few hours to make some splendid signs – but most importantly, we were there. And the athletes noticed. It took so little from us and it meant so much to them! Flintsters were right there, cheering, waving and hoisting signs as the athletes proudly marched down Broadway for the parade and later, as athletes competed at various events.
Here's what a few Flintsters had to say about their time with the Special Olympics athletes – and I assure you, you'll come away with a similar experience.
"Win or lose, the athletes demonstrated there is joy in participating and simply 'being.' We all get so caught up in winning and losing that we forget to enjoy the journey. These athletes fully enjoy the journey and each other."
"It was so cool to see their unadulterated enthusiasm. You can't help but smile while watching them."
As Kaia says, "After spending time with the athletes and cheering them on over the weekend, I realized just how much I've learned from them over the years. They bring out the very best in me, and I can't wait to see them at their next event."
Thank you to the businesses that participated this year. Our wish going forward is that more businesses will participate in this opportunity and invite their employees to get involved. In 2018, we can make this one of the best Special Olympics parades and Opening Ceremonies by filling the stands. Our community can make this happen! I promise you will get more out of it than you put into it. Words cannot describe the joy that comes with being there.
If you would like a reminder as we get closer to this event next year, fill out this form.
Your browser does not support iframes.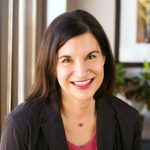 A member of Flint Group since 2004, Jodi spends her days analyzing data and market research, writing strategy and proposals, connecting with clients, problem-solving with employees, working on internal management, and planning projects. She has a remarkable ability to manage teams, develop strategy, and execute campaigns on plan and on budget. A seasoned professional and effectual leader, Jodi brings to her position more than 25 years of marketing and advertising experience. Prior to Flint Group, she served as a brand and research manager at Microsoft Business Solutions and as marketing director at Nodak Mutual Insurance.