A bolder look
We helped develop new brand guidelines, photography and video styles and visual templates to make the Bobcat brand more powerful, flexible and vibrant against an increasingly fragmented competitive landscape.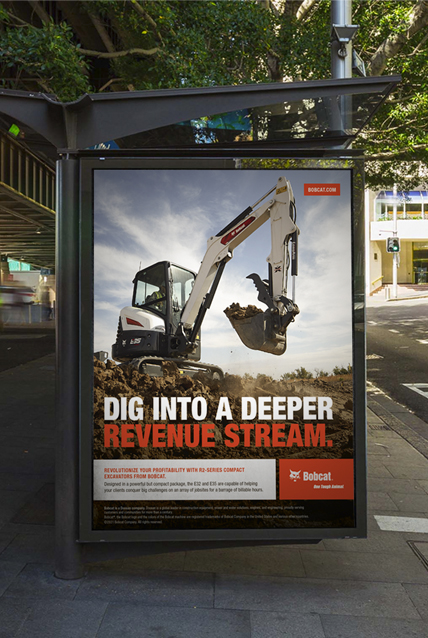 A bolder attitude
It's was time to get more aggressive and aspirational. Not just say "We're tough." But prove it through the actions we reveal and the stories we tell. It was time for the will to meet the way:
A bolder future
More to come as we debut these newly emboldened characteristics to the world. Stay tuned.