Communicating with customers in lockdown
During the COVID-19 pandemic, Shooting Star Casino wanted a way to stay in contact with guests to keep them updated about what was happening while the casino wasn't open. They needed a line of communication with guests and prospective guests during an unusual time.
Keeping lines of communication open
Flint created a landing page for anything and everything pandemic related. We worked with our PR team to develop an FAQ that was consistently managed and updated as the pandemic situation changed. Our social specialists worked on community management so that any questions coming through social platforms were answered with consistent messaging. We also developed social graphics and released them when the casino was ready to reopen.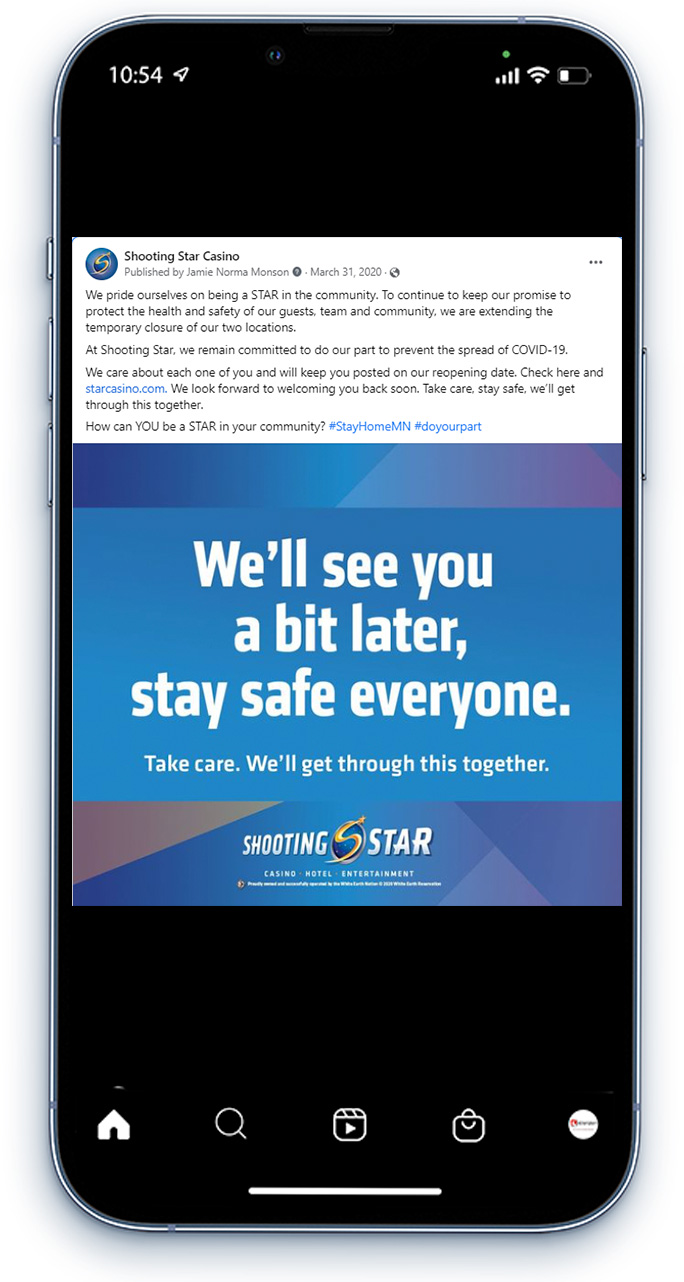 Long-awaited return of guests
We measured success by clicks and impressions on social media. Total social engagement was up 19.7% and grew across all tracked social channels to 13.5k. Impressions totaled 170,521,480 and organic social clicks in May alone were nearly 11,000. We also measured the number of people who came to the casino once it reopened. The client was happy with those numbers and did a great job building long-lasting relationships with their guests.