"They do Twitter and stuff."
Sigh if you've heard it, social media managers and specialists! The role of a social media professional is greatly misunderstood and underestimated. Let's squash those misconceptions.
But first: What is a social media specialist/manager?
Depending on how many hats they wear, they may:
Manage and create social media content.
Implement social media strategy.
Measure success.
Work with copywriters, designers, marketing, and sales teams.
Monitor engagement and suggest content optimization.
Manage and respond to reviews.
Run campaigns.
Manage online communities.
We're talking creative people who are pro jugglers of ALL THE THINGS and chameleon-like in their ability to adapt from brand to brand. They bring your brand to life. So, let's talk about those misconceptions.
We'll hear insight from Anna Larson, Flint's social media team lead and strategist, and social media and PR intern Georgina Orn.
MYTH: Anyone can do this job.
Georgina: Just like any career, not anyone can do this job. Working in social, it's important to have the right skills and traits to excel. Techniques and multitasking are key when it comes to social media marketing and to be honest, not everyone has the natural ability.
Anna: Anyone can be taught to use tools and follow processes, but not everyone can manage the all the duties of a social media role. You are constantly "on" and interacting with a virtual community, clients, colleagues, and stakeholders. It requires attention to detail, energy, creativity, etc.
MYTH: We "play" on so

cial media all day.
G: I personally feel this is biggest misconception. You come across statements like: "You get paid to post pictures on Instagram for a living? What an easy job!"
No one wants to feel downgraded about their career, and there's so much more to the role than just posting content on Instagram. We can be responsible for strategy, design, communication, etc. (see list above!). Social trends constantly change, and it's our job to keep up.
A: I wish! Nah, actually I don't. As a strategist, I'm coming up with plans to reach goals, finding solutions to problems, and doing it all in a creative way that suits each brand. Research is constant, and there's rarely an hour that I don't think about improving something or a new idea. I know to disconnect but it's truly ingrained in me to think content/social first. To me, that IS play.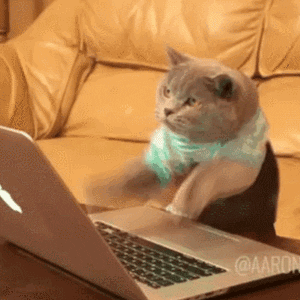 MYTH: Social media marketing is a waste of time.
G: Social media marketing helps organically grow your business. Utilizing social platforms is an effective way to reach your customers where they spend most of their time. Social media helps build your brand, keep your audience engaged, and position you competitively.
A: As if! Over half the world is on social media, and if your brand isn't, it should be. People use social media to research before they buy, to connect with people, to share complaints and rave reviews, etc. It's an opportunity for you to drive the conversations and tell the story of your brand.
Need help with your social media marketing? Let's chat!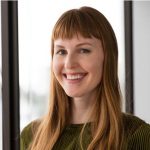 Anna Larson
Anna is a social media and content strategist and PR/social manager who creates community online and offline. Her 15+ years of experience helps organizations deliver engaging content on social media. She knows that adopting a customer-centric mindset is at the core of developing a strong brand and telling an impactful story. Anna provides both the detailed and big-picture thinking for clients. A natural born problem-solver and teacher, she never stops seeking out new ideas and inspiration. Her greatest passion is leading with empathy and helping her team grow and feel valued. She loves Brené Brown quotes and a good heart-to-heart. At the end of the day, what matters most to her is knowing she helped make a difference.