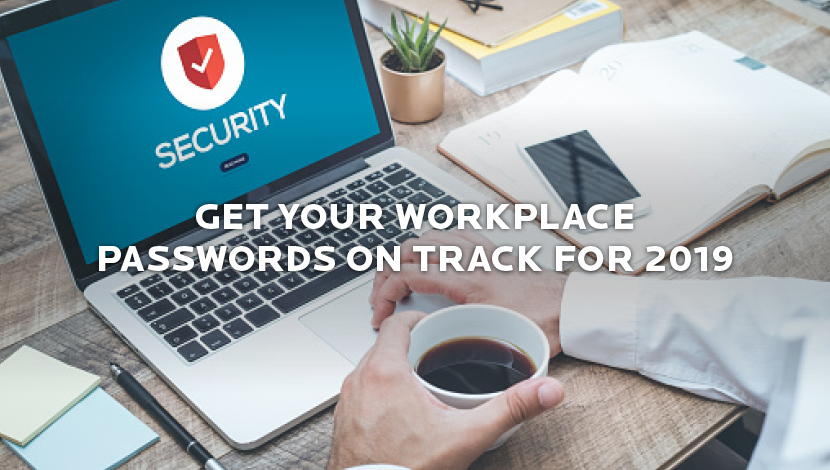 Wait, who has the YouTube password? WordPress? Creative Cloud? And … which email accounts are they linked to?
If you've ever experienced the frustrating, all-consuming struggle of recovering a long-lost password, this guide is for you. Read on if you want to avoid the urge to throw things at your computer … or throw away the computer itself.
Companies have access to all kinds of online tools, from accounting software to employee forums. In addition, social media requires careful attentiveness. Many social media networks are connected in a tiered pyramid fashion, with larger sites owning smaller ones, and some only using particular email providers. Sounds like a bit of a mess, right? Ultimately, this means that if, for example, you lose access to a specific Gmail account, you may experience a ripple effect and lose access to all linked accounts down the road.
What's the best way to get your passwords on track? We don't recommend Ellen DeGeneres's "Password Minder." Although they would all be in one place, a paper copy of passwords right next to your desk is just too ironic. Follow our tips below to start fresh and securely straighten out all of your company's accounts.
Diversify access so you don't lose access
When most companies started getting involved with social media, it was typically a marketing individual or two who started those accounts. They likely used their work emails to sign up for the accounts and kept their passwords to themselves. When they left or changed responsibilities, it was up to them to pass details along.
You can easily see the problem with this. Relying on a single person's access to any platform won't cut it after they've moved along and you need to address something like a minor PR crisis on a social channel … that you can't log in to.
That's why you need to diversify access. Need to sign up for a new social account? How about that new cloud-based accounting platform? Multiple people will likely need to access each and still have easy access after someone moves on or changes responsibilities. And, some of them should be able to help out in a pinch with things like social responses or billing issues.
When possible, use generic emails like marketing@yourcompany.com as contact emails for those accounts (or any other platform or tool that you use), and make sure that several people have access to that account. For Facebook, which requires page admins to use their own accounts, make sure to have as many admins as possible so that if one or two go away, you're not shut out of your page.
As a company, this a good opportunity to set some basic policy about how online accounts and social accounts are handled so that there isn't any confusion moving forward.
From there, you'll also need good password practices, so …
Let's talk about password managers
Everyone —and we mean everyone— should be using a password manager. First, you should have strong, unique passwords for each account/platform that you use. This makes it harder for bad actors to get access to those accounts and, if you're using the same password elsewhere, access to any other accounts that use the same password. Second, they allow you to create a faster, more secure workflow.
There are quite a few password managers (Dashlane, Keeper, and Lastpass, to name just a few) and a simple search should help you move toward the one that fits your needs. Most of them also allow users to securely share passwords with other users. That helps the marketing department share their passwords with each other, HR can share theirs with each other, and so on. This way, you can control access to that information while also diversifying access.
The social media food chain
The digital media industry is a jungle, and you've got to beware of the apex predators in order to survive. "Carnivores," if you will, such as Google and Facebook, own other, smaller social networks. This is important when tracking your usernames and passwords because Google's social channels will be linked to a Gmail account. Below is a handy guide of popular social media networks and where they fall in relation to the food chain. Each link will take you to their login support page.
Platforms owned by Google:
Platforms owned by Facebook:*
Platforms owned by Yahoo:
Standalone platforms:
*Note that platforms such as Pinterest, Canva, and MailChimp allow users the option to sign in with their Facebook account. Is this in your company's best interest? We think not. To optimize organization, best practice would be to create individual business logins and leave employees to only sign in with Facebook for personal use. This limits the private data Facebook can collect and also helps prevent against lost passwords in the event that employees leave your company.
Additional tips to stay organized
Do you want additional assistance in managing your media platforms? Contact us today!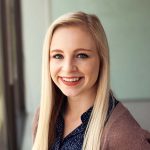 Libby Bahr
Libby joined Flint Group as a social media and public relations intern in 2018. She has experience in content creation, social media implementation and copywriting for clients across various industries, including professional services, manufacturing and retail. She was promoted to join the social media team full-time upon her graduation from NDSU in 2020. Through her range of experience, Libby has developed expertise in social media tactics and copywriting. She plays a key part in implementing and coordinating Flint Group's social media services.