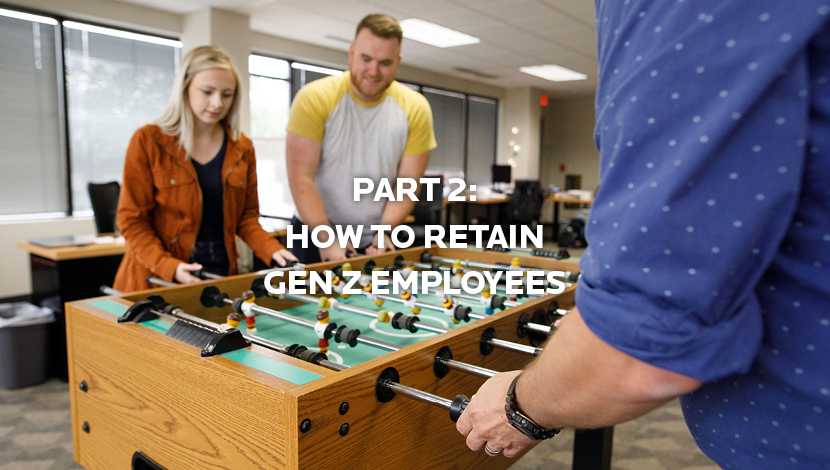 I feel incredibly fortunate to work for a company that places an emphasis on employee happiness. Flint Group has armed employees with tools such as its Big Bold Initiative, a program designed for employees to provide their biggest ideas to disrupt the organization's status quo, and the Young Professional Committee, a team led by millennials to brainstorm, plan and execute ideas to recruit and retain talented employees, especially younger employees. But what happens now that millennials are old news? Millennials have been in the workforce long enough that they are practically singing "Kumbaya" with Baby Boomers around the water cooler. What comes next?
Gen Z comes next! As one of the largest and most diverse generations, their needs are different than those who have come before them. And those needs are sure to shake up the workplace. Not too long ago, we talked about how to recruit Gen Z, but what do Gen Z employees need to stay happy at your organization? Let's look.
Personalization
Gen Z is a group of highly motivated and loyal individuals. This generation craves mentorship, apprenticeship and a clear focus on personal and professional growth. As employers, it's important we put an equal emphasis on growing young talent and embrace their desire to learn and grow. Having a personalized and ongoing discussion about growth and development is vital to this group.
Technology
Gen Zers are the first generation to be born in the digital age. Keep in mind, these fine folks don't know life without the internet. As employers, it's important for us to adapt to new technology that will keep Gen Z engaged in our organizations. This generation embraces the ability to work remotely. They're dialed in 24/7, and they're looking for ways to push the digital limits. As employers, we can help feed this digital frenzy through virtual reality, wearable technology and social networking.
Communication
Communication is key for Gen Z (and millennials for that matter!). The younger generations crave communication and feedback more than any generation before them. They enjoy collaboration when it is available, and while technology is a huge desire for them, they want communication in a face-to-face manner, when appropriate.
As we shift into a Gen Z-dominated workforce, keeping these items top of mind will help us to be considerate of our colleagues.
Our positions are always open to any generation. See what's available!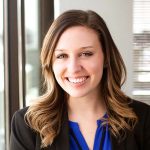 Madison Quamme
As the public relations manager, Madison leverages a strategic approach as she plans tactics to effectively communicate with audiences across various channels. Driven by relationship cultivation, Madison serves as a trusted partner to clients, as they nurture connections with their stakeholders. She brings passion and experience in strategic planning, internal and external corporate communications, public positioning and reputation management. Prior to joining Flint, Madison served as an account manager at Ironclad Marketing, a public relations and marketing firm focused in heavy equipment. She was responsible for providing strategic insight for clients as well as quarterbacking and executing annual marketing plans. Additionally, she brings experience in the civil engineering and healthcare industries.