Snow is gently falling. Peppermint coffee creamer fills your mug. Buddy the Elf incurs cavities as we speak. The holidays are in full swing, which means that endless errands and strict work deadlines hinder our ability to truly enjoy ourselves.
Although it's a hectic time for everyone, celebrating the holidays together as a company is one of the best ways to live our values and set the stage for the New Year.
Why at the workplace? We believe that the season is meant to bring people together, and celebrating actually helps the bottom line. Establishing a culture where employees enjoy the holidays together will:
Bond teams together
Inspire giving back to the community
Increase employee satisfaction
And, it's a wonderful way to celebrate diversity. This season is all about honoring what each other have to offer; what better way than to share traditions and learn more about the people you spend 40+ hours with every week?
Now that we've established why, let's move on to how (shout-out to Simon Sinek). How can your office celebrate the holidays? Read on for inspiration from our traditions and more rationale behind commemorating at work.
Give back.
It's the reason for the season. Many companies live philanthropically and volunteer year-round, but the holiday season provides a great opportunity to set aside extra time. This year, both of our offices had a Giving Tree; Duluth's supported the Salvation Army and Fargo's supported Ronald McDonald House. Later in January, we'll have the opportunity to meet the families and cook a warm meal for the Ronald McDonald House guests to enjoy.
Our passion for giving back to the upper-Midwest region we live in stems from the belief that great people make great communities. During the holiday season, we strive to do our part in making a difference for those who need it most. Plus, the bond formed while volunteering together is unmatched.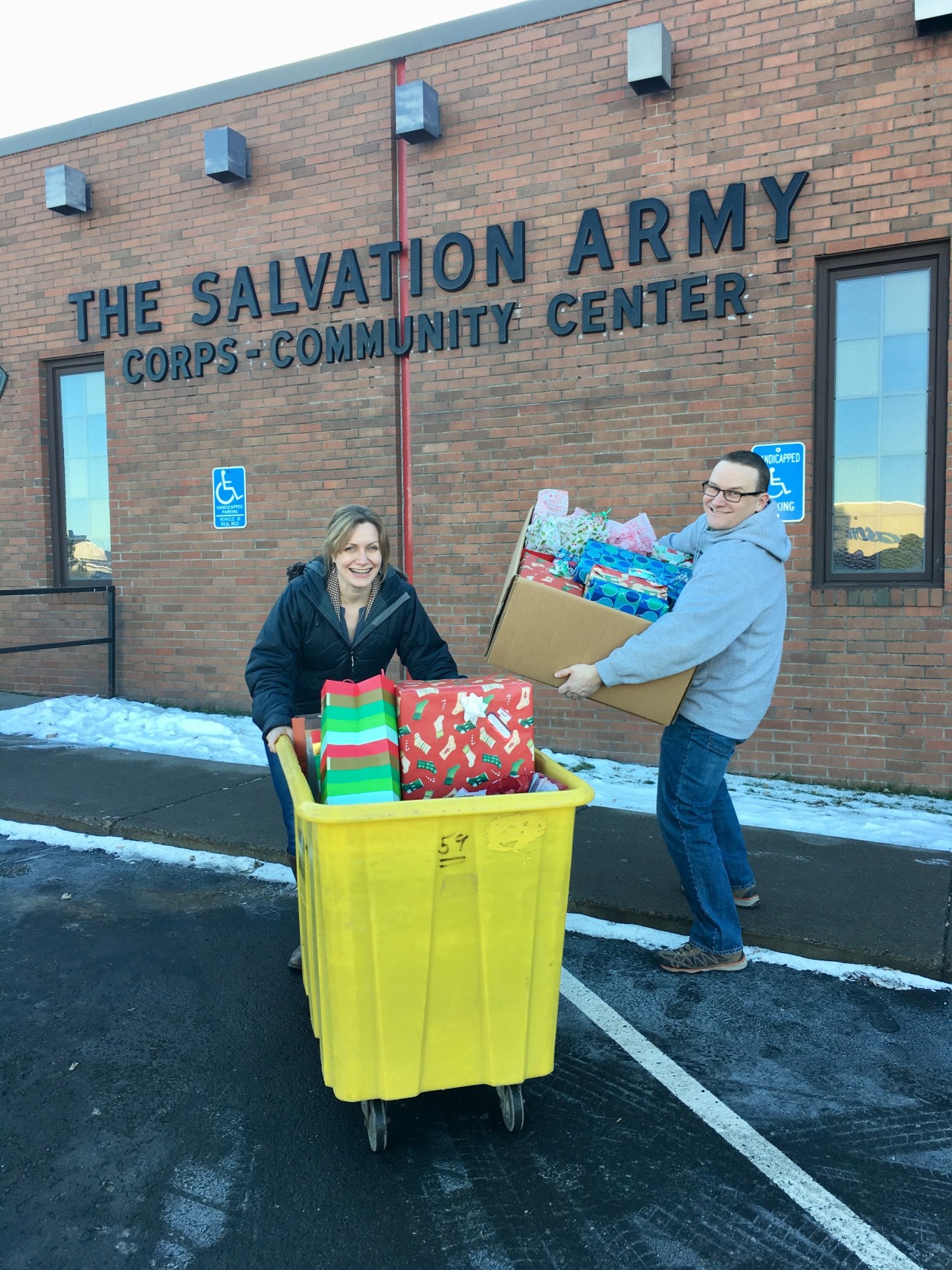 Play some holiday-themed games.
This year our Fargo Office played Christmas movie trivia (naturally accompanied by a mimosa and bloody "merry" bar). Only two questions were answered incorrectly throughout the entire game, and that should tell you everything you need to know about us.
Our Duluth team outdid themselves with this year's cookie bake-a-thon, which can be easily adapted for the breakroom if everyone brings ready-to-bake dough from home. Plus: the office will smell like fresh-baked cookies all day!
If your organization doesn't have an oven, bake the cookies at home and decorate at the office.
Host a staff holiday party.
If you want to take the games to the next level, consider hosting an annual staff party. Each year, we rent out a different venue and decorate according to a fun theme. Over the years, various themes have transpired, from "Head Bobbin' Holidays" to "Flannel & Frost."
If it's not in your budget, don't fret. There are plenty of other ways to enrich your employees' experiences this season.
Decorate the office.
"The most productive offices balance the comforts of home with a professional business image." We agree, and feel strongly that a tasteful amount of lights and decorations make our office feel like home.
After all, it's not the holiday season without a tree. We have three in our Fargo office alone (hashtag no shame). Holiday décor uplifts spirits and enhances the aesthetic appeal of your office, especially if yours comprises a heavy amount of beige, poor lighting, or… both.
Studies have proven time and time again that happy employees are efficient employees. Not only will a fun, philanthropic culture boost morale, it will boost productivity, too.
Volunteer with your teammates. The bond formed from giving back is unmatched, and bettering the community encompasses the true meaning of the season. Hang up a wreath and bake some treats, or at the very least, pick some up from Costco. We won't tell.
Happy holidays from the Flint Group family!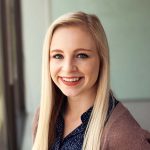 Libby Bahr
Libby joined Flint Group as a social media and public relations intern in 2018. She has experience in content creation, social media implementation and copywriting for clients across various industries, including professional services, manufacturing and retail. She was promoted to join the social media team full-time upon her graduation from NDSU in 2020. Through her range of experience, Libby has developed expertise in social media tactics and copywriting. She plays a key part in implementing and coordinating Flint Group's social media services.