The "silence breakers" are Time's People of The Year. And 2018 is dawning.
What do we do in this new "me too" world? I can't help but feel like there is a redefined reality. I have had a difficult time getting my head around all of the accusations and how we move forward as women. I worry about the impact of the "me too" conversations in a keeps-me-up-at-night kind of way.
Which brings me to write this after a middle-of-the-night viewing of Fox News. Unable to sleep, I caught an episode of the Ingraham Report. She talked about the "me too" pandemic and shared many of the things I had been thinking. Watch the episode for yourself here. There's so much to consider. We must keep in mind these and other factors:
– Our political climate
– Accusations with the power to destroy
– Social media as gasoline to fuel allegations
– Very valid power plays
– Declaring someone guilty based on an accusation
– The nature of harm from somewhat offensive comments or off-the-wall comments versus offensive, threatening behavior
Circumstances, context and social norms do matter. Consider the impact of 1980s movies on this movement. My daughter wrote a thought-provoking article on why '80s movies are an issue for women. I didn't really agree with it, because I viewed these films from the eye of a teenager in a time when things were very different. But in the context of this movement, it makes more sense. See her piece here. The truth is, we loved these films and they shaped our understanding of love and romance. We understood it differently back then. I know this because I lived it. Right, wrong or indifferent, the framework was different.
We are now in a full transformation from that type of thinking. Times are changing, but we understood those movies in the context of that time in our lives.
Whether we, as women, want to admit it or not, 20 or 30 years ago, our tolerance and even our definition of sexual harassment (not sexual assault) was different. Our bar for inappropriate behavior was probably set pretty low. I am glad that is changing and it's why I think these "me too" discussions are extremely important. However, we must apply common sense. I hope men (and women), going forward, are more cognizant of offensive and sexist remarks. I hope women (and men) are brave enough to confront it as it happens.
We need to be careful to not delegitimize assault and harassment by coming forward with every off-handed, inappropriate remark especially when it may have been years ago. I personally feel that makes it more difficult to surge forward against legitimate and abhorrent behaviors. It's easy to turn this into a joke. I attended a business function recently and many men commented that they couldn't hug their women friends/colleagues for fear of what this means in our new environment. Is that really what we're getting at? I think not, but that does attempt to make the dialogue seem silly. We have to guard against that.
This is our moment of truth. Whether we like it or not, we are in this together and we will solve this together as men and women. It feels like a major paradigm shift. How that shift is managed is up to us.
Whether we are in politics, entertainment, education or business, this is a crisis we all must face. It's not going away, folks. We won't be able to ignore it and pretend it's not part of our culture. Instead let's embrace it for the greater good. Let's really figure it out and establish a new code of conduct. That will make our tomorrows look different.
In reflection of where we are at today, here are some things we can do.
Do not force yourself on someone EVER. This includes sex, kissing, grabbing, touching, brushing against, etc. This seems more obvious than it is I guess.
Do not use the word "pussy" EVER. I can't think of any reason it needs to be in our vocabulary.
If it's not acceptable behavior, don't go along with it. Speak up, speak out and document.
This is a time of evolution. It's good. Contribute to the "good." Have an opinion on it and have the discussions.
Over the weekend I heard a male commentator say, "This is a time of men to shut up and listen". I think this applies to both sexes. We need to spend time listening and understanding the magnitude of the problem.
Defend the obvious. If someone is speaking offensively to you or within your earshot, call it out. I sincerely believe we all say things we wish we wouldn't have. Give the person speaking the opportunity to course correct.
Let's all work on being better people.
I see us fatiguing on the vast number of accusations already. Before we become immune to it, let's start talking about the solutions and putting them in place. HR and management teams need to formalize their action plans and communicate quickly to reinforce the temperament of a new day.
We invite you to contact us with your own experiences and guidance.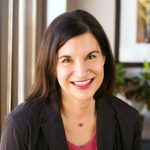 A member of Flint Group since 2004, Jodi spends her days analyzing data and market research, writing strategy and proposals, connecting with clients, problem-solving with employees, working on internal management, and planning projects. She has a remarkable ability to manage teams, develop strategy, and execute campaigns on plan and on budget. A seasoned professional and effectual leader, Jodi brings to her position more than 25 years of marketing and advertising experience. Prior to Flint Group, she served as a brand and research manager at Microsoft Business Solutions and as marketing director at Nodak Mutual Insurance.