Savvy leaders understand why actively supporting the arts is a smart business move. In fact—local, regional and global research proves time and time again that investing in the arts directly affects the bottom line through employee attraction and retention. Employment is a hot topic for Fargo-Moorhead business leaders, and The Arts Partnership (TAP) is here to share the secret.
TAP's three-part Business Breakfast Series hosted speakers involved with the economic development of sustainable communities similar to Fargo: Omaha, Davenport, and Kalamazoo. All three have a vibrant arts and culture scene that works jointly to create healthy, prosperous businesses.
Each speaker's conversation ultimately led to the same key message: Appealing to employees takes more than an attractive compensation package. The city's cultural landscape plays a massive, perhaps larger part when one decides where to reside—and through the arts, Fargo-Moorhead aims to be that place for its workforce. If you missed the events, see below for a recap of each speaker.
Speaker #1: David Brown
David Brown, president and CEO of the Greater Omaha Chamber of Commerce, which was named the top chamber in the U.S. by the Association of Chamber of Commerce Executives in 2015. During his presentation, Brown stressed the importance of keeping your kids and grandkids in mind when making city improvements. Ask yourself: What kind of community do I want to leave for younger generations?
Speaker #2: Kyle Carter
The second speaker in the series was Kyle Carter, executive director of Downtown Davenport Partnership (Quad Cities). Carter is also a board member of Midcoast Fine Arts and vice chairman of the Freight House Farmers Market. Carter noted that when growing an arts-focused community, you must be purposeful, and business participation is vital.
Speaker #3: Jeff and Barbara Nicholson
Jeff Nicholson, CEO of Plazacorp in Kalamazoo, Mich., a real estate development company focused on restoration and revitalization of properties. His wife, Barbara, is an artist herself. Nicholson has a background in architecture and relayed the message that art is everywhere, even inside buildings.
Barbara's advice kept it simple: Purchase local art.
"I want us as a community to embrace that we are changing, and it's a great thing," Dayna Del Val, president and CEO of The Arts Partnership said in conclusion to the series. "But, the work is only beginning. It would be a shame to have gathered over three months to simply move on. It's on us to figure out 'what's next.'"
Fellow business owners, executives and employers of Fargo Moorhead, we're calling on you to not only acknowledge Fargo's growing arts scene but fully support it. Cutting a check is meaningful, but it won't transform our community on its own. As business leaders, we must commit to financial support and active participation.
Not sure where to begin? Start here.
Serve on an arts board or lend sponsorship to a project.
Install dynamic exhibits of local art in your workspace through ArtWORKS, a program offered by TAP. Your employees spend a quarter of their time within office walls, after all.
BUY local art. (Check out some of Fargo's galleries.)
From a broader perspective, we hope this event inspires you to keep the arts top-of-mind when making business decisions. Remodeling the office? Hosting a corporate retreat? Remember how the arts can add value.
Looking for more reason to support the arts? Attend the 2019 State of the Arts event from 7:30-9 a.m. Tuesday, June 11 at NDSU Barry Hall. Business leaders or anyone interested in learning more about the intersection of arts, community and business are encouraged to attend. TAP will debut goals for the upcoming year and address how employers can engage and appeal to employees. (Breakfast is again included, if you're wondering.)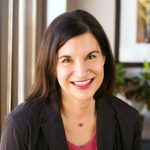 A member of Flint Group since 2004, Jodi spends her days analyzing data and market research, writing strategy and proposals, connecting with clients, problem-solving with employees, working on internal management, and planning projects. She has a remarkable ability to manage teams, develop strategy, and execute campaigns on plan and on budget. A seasoned professional and effectual leader, Jodi brings to her position more than 25 years of marketing and advertising experience. Prior to Flint Group, she served as a brand and research manager at Microsoft Business Solutions and as marketing director at Nodak Mutual Insurance.