As your business moves through this stressful and uncertain time, determining what to do with your marketing and communications plans can be overwhelming. Certainly, these are trying times for all of us.
We are all trying to figure out what normal looks like as some businesses return to operating in the office. As we cope with circumstances beyond our control, it's easy to forget that we're not in this alone.
So, here is a reminder. We are here to help you.
People crave information during a crisis. All of the benefits of having an agency by your side apply now more than ever. Here are some things worth considering as we get through this.
Should your key messaging change due to COVID-19?
It's possible that your current messaging is just fine, but it might also seem coarse to carry on business as usual. What is your response to COVID-19? How is it impacting your customers and prospects? What should you communicate and how?
The right message can strengthen your brand in this challenging and strange time. We can help you craft messaging that connects your business and services to communities that need you. We can also help you plan for your business's reopening.
What should you communicate to employees?
Employees need to know how to manage their jobs throughout this time. We can provide guidance on how best to keep your employees engaged and informed. How is COVID-19 impacting your business? What are your expectations as an employer? What should employees communicate to customers? Flint Group can help with your internal communication plan.
How will media planning and buying be impacted?
What is your plan for media you intended to run over the next 90 days? Should you scale back? Should you change your messaging?
We can help you determine what makes the most sense for your brand by evaluating or adjusting your current media plan to align with how your business is adjusting.
How can you protect and prepare your business for tomorrow?
With more people online than ever before, it may be an ideal time for your company to conduct research. This could be external research on brand awareness, product differentiation and voice of customer or internal research on employee satisfaction, clarity of brand or ideas for company growth. We would be happy to help you think through some of these opportunities.
Should you be thinking about public relations?
Crisis planning is as critical to your business as ever. You've no doubt already been affected by this one. Our depth and experience can assist you in putting together a plan with objectives that are right for your business.
Your company has stories to tell—including good news during what feels like an excessively heavy and bad news cycle. We'll help you position those types of messages where it's appropriate to deliver that information. What you do now can have a long-term effect on your brand.
How should you approach social media?
Social posts need to be sensitive during this time. How should you adjust your content? What and when should you be posting? How can you measure? Should you encourage engagement during this sensitive time?
Our specialists are here to help you work through those questions for your social spaces. Remember, if you have locations facing temporary closures, social media is the best way to stay connected with your customers and employees.
Do you need creative services support?
Graphic design and content development can help you effectively reach your audience—customers, prospects, employees, stakeholders—if you need extra hands to work on deliverables that might need design (advertisements, emails, social spaces), we're here to help.
Plus, having an agency's help will relieve you of some of the stress you're probably feeling right now.
We hope you and your business stay healthy as we navigate this difficult time.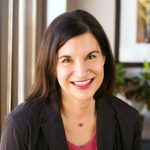 A member of Flint Group since 2004, Jodi spends her days analyzing data and market research, writing strategy and proposals, connecting with clients, problem-solving with employees, working on internal management, and planning projects. She has a remarkable ability to manage teams, develop strategy, and execute campaigns on plan and on budget. A seasoned professional and effectual leader, Jodi brings to her position more than 25 years of marketing and advertising experience. Prior to Flint Group, she served as a brand and research manager at Microsoft Business Solutions and as marketing director at Nodak Mutual Insurance.