This is a question frequently asked by business owners when they have never worked with an agency. It's a great question, but there isn't a simple answer.
I was recently on a new business call and the company wanted me to explain why they should hire an agency when they would have to tell the agency what to do and what they need. This is an interesting perspective and one that I think others are also curious about.
Why hire an agency?
The simplest way to explain it? An agency has the depth that a business does not possess internally – we have teams of people dedicated to different aspects of marketing. Yes, we will have to learn about your business, your audiences and what differentiates you from competitors, but that's all part of the process of building a strong partnership. By hiring an agency, you gain an outsider perspective that is part of an insider powerhouse. We will see things you don't.
Industries at large are facing challenging times with workforce shortages and economic struggles. An agency may initially seem like an expensive endeavor, but in reality, you only pay for the time you use, and your business has access to a depth of expertise that wouldn't be economical to have on staff.
Consider the constantly changing digital landscape for marketing. It's a dizzying evolution that you need to pay attention to in order to move your business forward. A good agency will do that on your behalf: as an extension of your team.
The most successful client and agency relationships are built on transparency and trust.
Working closely with an agency can quite literally expand your team exponentially without the obstacle of adding headcount. You get more people with more knowledge than you could possibly get with one or two hires. As someone who has been on both sides of the client and agency relationship, here my suggested questions to consider:
Can you build a large enough in-house marketing department to have expertise in social media, content development, digital strategy, customer experience, brand building, creative assets, asset management, and analytics?
Do you have access to or budget for specialty software that helps you manage media, analyze data, leverage data and measure engagement?
Does your team understand your brand from an outside perspective?
Can you easily change up your team to stimulate new thinking and ideas?
There was a time when a small in-house marketing team could do all the things that were needed and pretty much figure it out. It might not have been the strongest of marketing efforts, but it did the job. However, the world of marketing wasn't nearly as complex as it is today. Now, there's so much to know and it's changing constantly. Using an agency allows your employees to focus on your business while using the agency to focus on the strongest marketing strategies.
What we do at Flint Group
We make clever, pretty stuff, but more importantly: We help clients shape or change perceptions, inspire actions, navigate crises, create a brand-building user experience and build sales channels. Our team has a reputation for taking on tough challenges and delivering finely tuned, smart solutions for complex problems. And we thrive on it.
Our approach to a campaign or project generally goes like this:
THINK – We use research and data to determine the direction of a campaign. This may be primary or secondary research. It may be data you have or data you need.
CONNECT – We consider all the channels and ways to connect with your audience to get the best results. This goes beyond the most obvious mediums and digs into your particular needs and audience involvement.
ADAPT – We constantly measure and analyze campaign activity and adapt campaigns as they live. We are anti "set it and forget it". We watch how your campaign is performing and aren't hesitant to suggest alterations when warranted.
All in for your success
Our mission is to understand your business, your industry and what keeps you up at night. We focus more on the big picture than on billing the next hour, and more on long-term equity than short-term sales.
We always do what's right for our clients, even when it doesn't help our bottom line. Because ultimately, it's because of our clients' success that we're still here. We have big ideas, not big egos, so we focus on winning hearts and minds rather than awards.
Ask us
Not sure if an agency is the right way to go? Feel free to reach out to us and we will help you determine if it's a good fit. Often, we will recommend an audit to evaluate how your current efforts are performing. Furthermore, there are many ways to test an agency out before getting in too deep.
Contact us. We'd love to hear from you.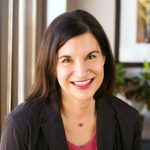 A member of Flint Group since 2004, Jodi spends her days analyzing data and market research, writing strategy and proposals, connecting with clients, problem-solving with employees, working on internal management, and planning projects. She has a remarkable ability to manage teams, develop strategy, and execute campaigns on plan and on budget. A seasoned professional and effectual leader, Jodi brings to her position more than 25 years of marketing and advertising experience. Prior to Flint Group, she served as a brand and research manager at Microsoft Business Solutions and as marketing director at Nodak Mutual Insurance.